Registered Agent Services
Selecting a registered agent for your company is not only smart business, it's required by law in most states.* LegalZoom can help protect your privacy, as well as keep you in good legal standing by providing reliable and affordable registered agent services. Available in all 50 states, LegalZoom accepts "service of process" on your behalf and promptly forwards all legal documents and official state correspondence.

per year
Call Toll-free: (888) 381-8758
M-F 5am - 8pm PT, Sat-Sun 7am - 4pm PT
M-F 5am - 9pm PT, Sat-Sun 10am - 4pm PT
| | |
| --- | --- |
| Registered Agent Services | $159.00 per year |
To renew your existing Registered Agent Services subscription, call toll-free:
(888) 381-8758
,
M-F 6 AM - 7 PM PST, and Sat 10 AM - 2 PM PST.
M-F 5am - 9pm PT, Sat-Sun 10am - 4pm PT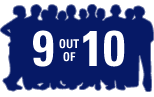 9 out of 10 customers
would recommend us
to friends and family.

Upfront. Reliable.
No hourly fees.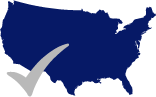 Our documents have been
accepted by courts and government
agencies in all 50 states.
© LegalZoom.com, Inc. All rights reserved.
* In New York, the Secretary of State acts as registered agent for every LLC/Corporation but many companies choose to have a commercial registered agent.