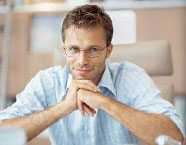 Incorporation
---
Officers are appointed by the board of directors to run the day-to-day operations of the corporation. Commonly, and by law in many states, a corporation will have at least three officers: (1) a president, (2) a treasurer or chief financial officer, and (3) a secretary.

Officers do not have to be shareholders or directors, but they can be. There is no limit on the number of officers, and usually no limit on the number of offices any one person may hold. In fact, in most cases, the same person can hold all offices.





To learn more and to speak with a representative, please call us at (888) 381-8758.


LegalZoom Newsletter

Sign up for our free monthly newsletter and receive periodic special offers.

Choose Another Document