Over 20 companies on the Inc. 500 lists started with us.
Excellent service. I continue to be a completely satisfied customer and we have used LegalZoom for starting a corporation...and have always been impressed with the service.
Karin L., Glendale, CA
View more questions » View sample documents »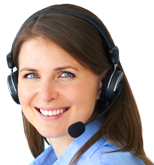 More questions? We're here to help.
Call (866) 679-1379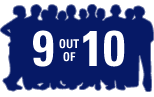 9 out of 10 customers
would recommend us
to friends and family.

Upfront. Reliable.
No hourly fees.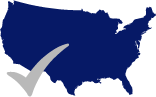 Our documents have been
accepted by courts and government
agencies in all 50 states.
Incorporate a Business with LegalZoom
Protect your personal assets by incorporating your business with LegalZoom. When you choose LegalZoom to form a corporation, we create and file your corporation documents with the state where you are forming your corporation—which means fewer details to worry about when starting a business. To ensure your satisfaction with our business incorporation services, you receive lifetime customer support as part of our Satisfaction Guarantee. In addition, corporations formed through LegalZoom are backed by a $50,000 Peace of Mind Guarantee. When it comes to something as important as forming a corporation, trust LegalZoom to help you take care of the details. Get started incorporating your business today through LegalZoom.