Name Change
Both adults and children can change their name for a variety of reasons. Whatever the reason, LegalZoom makes it easy to legally change your name through the court. Once granted, you can officially use your new name on all government and financial records.
With a LegalZoom Name Change, you get:
Completion of all required documents specific to your state

Easy to follow instructions on filing your documents

Complete our simple
online questionnaire.
We conduct a
peace of mind review
We print and ship your document
in two business days
View the process

View sample documents

---
LegalZoom completes all the required county-specific documents and sends them to you with easy filing instructions to make your new name official

Our online process was developed by experienced attorneys

100% satisfaction guarantee and lifetime customer support
---
Everything was clearly spelled out...made [it] very easy to complete all the paperwork.
Geno M., Middleburg, PA
View more

Questions? Call (800) 773-0888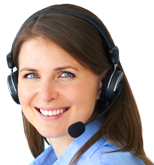 Email us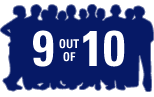 9 out of 10 customers
would recommend us
to friends and family.

Upfront. Reliable.
No hourly fees.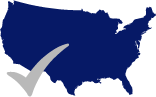 Our documents have been
accepted by courts and government
agencies in all 50 states.
© LegalZoom.com, Inc. All rights reserved.