Living Trust
Living trusts have soared in popularity as more people discover their benefits. Property in a Living Trust is not subject to probate, which can be quite expensive and tie up an estate for months. It's also private and does not require court supervision.
With a LegalZoom Living Trust, you get:
A personalized legal document specific to your needs

Pour-over will(s), transfer deeds, document organizer and more

Peace of mind, backed by our $50,000 Guarantee
Attorney support available
whenever you need it*
See details

Colleen Stiles, LegalZoom Customer
Colorado Springs, CO
---

Complete our
easy-to-understand
online questionnaire
We conduct a
Peace of Mind Review™
Receive your complete Living
Trust package by mail.
Free revisions for 30 days.
View the process

View sample documents

---
---
Had it not been for LegalZoom, I would not have been able to afford to create a Living Trust for my four children.
Richard C., Bethany, IL
What is a living trust?

What is a living trust?

A trust is an arrangement in which one or more people manage or take care of property for someone's benefit. A living trust is a trust that is created during your lifetime. In other words, while you are still alive, you transfer title to your property from your name to that of the trustee of the living trust. You can use the trust to gather your property under one document, so that the property is distributed efficiently after your death.

When you put your property into a trust, the trustee of the trust owns the property - you are no longer the legal owner of the transferred assets. This doesn't mean you have no control of your property. Since you will be your trust's initial trustee, you will still be in charge of your property. You can do whatever you want with it - you can leave it alone, take it out of the trust, or use it as you had been before the trust was created. A living trust is an easy way to organize your assets and manage them as a single unit. Most importantly, a trust allows for an efficient property distribution when you die.

Can I transfer property into and out of the trust while I'm alive?

Can I transfer property into and out of the trust while I'm alive?

Yes. If you have an individual trust, you can transfer property in and out of it whenever you want - you don't need anyone else's permission. If you have a shared trust, you will need to get your co-trustee's consent if you're transferring property you own together.

Do I still need a will if I have a living trust?

Do I still need a will if I have a living trust?

Yes. A will deals with any property that was not included in the living trust. This property may have been left out for any number of reasons. For example, property that wasn't properly transferred into the trust will be distributed under your will. Property you bought or received after the trust was created will be distributed according to your will, unless you transfer the property to, or purchase it in the name of, the trust.

A will also lets you name a guardian for your minor children and covers property intentionally left out of the trust (e.g., cars, personal checking accounts). A LegalZoom Living Trust includes a simple pour-over will for this purpose.
View more

Questions? Call (800) 773-0888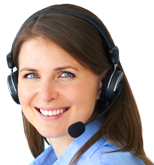 Email us

---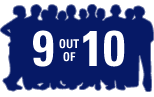 9 out of 10 customers
would recommend us
to friends and family.

Upfront. Reliable.
No hourly fees.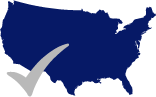 Our documents have been
accepted by courts and government
agencies in all 50 states.
© LegalZoom.com, Inc. All rights reserved.
Colleen Stiles used LegalZoom.com for creating and filing legal documents and has been featured in LegalZoom television commercials.