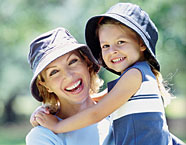 Prenuptial Agreement

Standard Prenuptial Package


$695
Express Prenuptial Package
$895
Attorney consultation to evaluate your needs, provide legal advice and review your answers
Creation of your customized Prenuptial Agreement
One (1) free revision within the first 30 days
Our free periodic newsletter, which may contain notifications of changes in the law that affect real estate ownership
Expedited preparation of the Prenuptial Agreement – two (2) business days turnaround with overnight delivery

Optional Services:
Waiver of Spousal Support -- $400
The attorney will draft a provision for waiving spousal support in the Prenuptial Agreement. Furthermore, the attorney will negotiate the terms of the premarital agreement with opposing counsel. This option includes one (1) additional revision of the premarital agreement and up to one (1) additional hour of attorney time.
Additional Fee for High Income or High Assets
It usually takes more time to prepare prenuptial agreements for individuals with high income or substantial assets. If either you or your spouse have more than $200,000 in annual income or $2.0 million in assets, the following additional fees will apply:

Between $200,000 and $350,000 in annual income, or between $2.0 million and $5.0 million in assets -- an additional fee of $1,250 will apply, and Client will receive up to five (5) additional hours of Attorney's time.
Between $350,001 and $500,000 in annual income, or between $5.01 million and $10.0 million in assets -- an additional fee of $2,500 will apply, and Client will receive up to ten (10) additional hours of Attorney's time.
Over $500,000 in annual income or $10 million of assets -- please contact us to discuss additional fees.

Execution Services
The package will include easy-to-follow instructions on how to execute (sign) the agreement, and customer service is available by phone to answer any questions. However, if you need an attorney to personally oversee and coordinate the proper execution of the agreement, an additional fee of $400 will apply, plus travel time, costs and expenses.
PAID ATTORNEY ADVERTISEMENT: This portion of the LegalZoom website is a paid advertisement. This portion of the LegalZoom website is not a lawyer referral service or prepaid legal services plan. The sole basis for the inclusion of this advertisement is the payment of a fee for exclusive advertising rights. LegalZoom does not endorse or recommend any lawyer or law firm who advertises on our site. We do not make any representation and have not made any judgment as to the qualifications, expertise or credentials of any participating lawyer. The information contained on this site is not legal advice. Any information you submit through this site may not be protected by attorney-client privilege and may be provided to attorneys for the purpose of determining your need for legal services. All case evaluations are performed by a participating attorney.

To see the attorney in your area who is responsible for this advertisement, please click here. If you live in Alabama, Colorado, Florida, Iowa, Minnesota, Missouri, Montana, Nebraska, New Mexico, New York, South Dakota, Utah or Wyoming, please click here for additional information.

This advertisement and all attorney services may be subject to additional terms and conditions and disclosures, which are available on the specific website(s) of each participating attorney or law firm. Please visit the website of the participating attorney in your area for more details. Any arrangement made by you and your attorney is strictly between you and them.