The COVID-19 pandemic has been particularly brutal on gym owners. Since germs can spread easily in gyms, many have been closed for months. Even those that have reopened can only operate at limited capacity and need to follow strict rules.
Though it seems difficult to run a business in the wellness industry these days, it doesn't mean you have to give up. Instead, come up with COVID-friendly fitness business ideas that will keep customers safe and healthy while they work out at home.
You may have to pivot from the model you originally envisioned, but these fitness business ideas should help you get started with your new venture.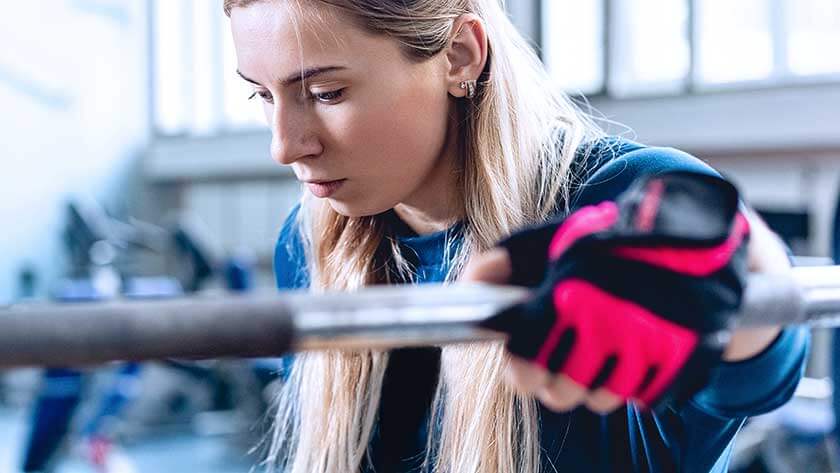 Start a fitness website
If you are interested in a certain health and wellness topic, you could start a website and make money through affiliate marketing and sponsored posts.
Jonathan Roussel, who quit his corporate job in early March 2020, decided to pursue his dream and launch TheChampLair.com, a sports blog dedicated to helping athletes reach their full potential. If you want to create a website of your own, make sure you can keep up with posting and maintaining your site, like Roussel does.
"The advantages and skills involved to make it happen resonated with me as I have always loved the digital world and building sites," he says.
Send out a fitness subscription box
With so many people ordering online during the pandemic, it makes sense to invest in e-commerce as a fitness business idea. You could start a fitness subscription box company and include various products every month.
"Each month could focus on something different, from general wellness to weight lifting to reducing stress and beyond," says Sean Chaudhary, CEO of Alchemy Leads. "There are so many opportunities to collaborate with others, help your potential client base, and build a strong company."
Create a fitness course
E-learning is a huge industry. And with schools shuttered across the nation, many people are turning to online courses.
Steve Johnson, owner of Boot Mood Foot, suggests creating a fitness course with videos and reading materials in an online platform. "Some [people] start free with one to two videos, and then their subscribers would have to upgrade to a paid plan to continue with the course," he says. "[Your course] may also include online brochures where you will outline your health tips, written exercise guides, and some relevant research or results of a recent study. You will not only earn, but you will also help them achieve their goal of staying fit and learning new facts they may have never heard before."
Sell fitness equipment
One of the most obvious fitness-related business ideas is to sell sports equipment for at-home workouts. Bradley Keys, marketing director at PatchMD, says you could sell yoga mats, water bottles, and other types of workout gear.
"You just have to position yourself as a unique brand or offer something extra, such as personalized options," he says. "However, if you want to be a bit more creative, tools that can turn usual household items such as tables and chairs into gym-like equipment would have immense potential."
Sell fitness storage
With people buying fitness equipment to work out at home during COVID-19, they're going to need places to store it. John Fawkes, a National Strength and Conditioning Association-certified personal trainer and managing editor of the wellness website The Unwinder, says you could create weight racks, wall shelving and mounts, and "for an added bonus, you can offer customized equipment to stand out and make products work within a customer's actual home."
Now is the perfect time to come up with fitness business ideas and go after your entrepreneurial aspirations. All you have to do is determine what idea to go with, and then start to build your fitness empire.
Find out more about Starting a Business