Small business owners who received a loan under the Paycheck Protection Program (PPP) should prepare for a spike in their tax bill, experts warn.
The strain is another pandemic-led challenge facing most recipients, who are prohibited from deducting typical business expenses, such as payroll and utilities if funded through the government-backed program.
"This means business owners will be on the hook for taxes that would traditionally be deductible had they not received a PPP loan," says Chris Abrams, owner of San Diego-based Abrams Insurance Solutions Inc.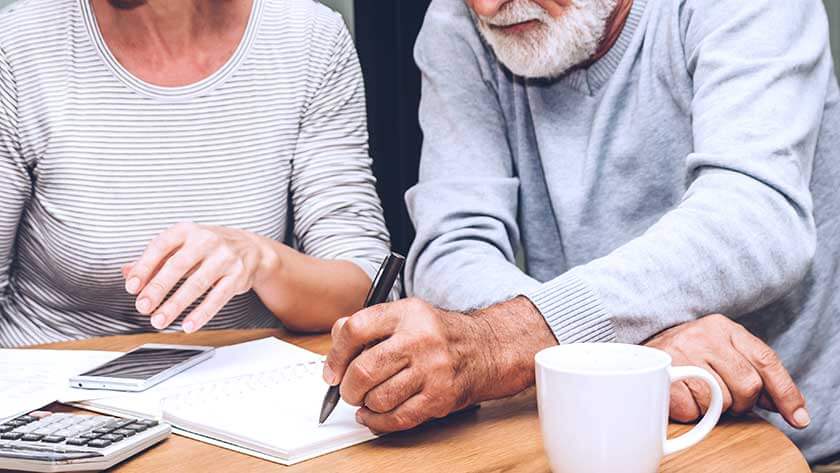 A Bubbling Tax Dilemma
An unintended consequence of the Coronavirus Aid, Relief, and Economic Security Act (CARES), the PPP tax rift is yet another unwelcome reality for small business owners.
When the $2.1 trillion stimulus package was enacted in March, the hulking legislation didn't indicate whether business expenses funded through PPP would be deductible. A month after its passage, the Internal Revenue Service (IRS) announced businesses couldn't claim expense reductions that resulted in loan forgiveness.
In October, the Small Business Administration (SBA) announced it would start forgiving loans under $2 million, with added scrutiny on loans at or above that total.
The U.S. Treasury Department and IRS in November reiterated their earlier guidance. They also took it a step further, announcing that if businesses "reasonably believe" their PPP loan will be forgiven, expenses related to the loan can't be deducted, regardless of whether the business filed for forgiveness or not.
While most PPP loans are expected to be forgiven by the SBA, many businesses won't get that clarity from lenders until well into next year, long after filing their 2020 returns.
Blind Side Tax Hike
The uncertainty creates new challenges for businesses nationwide as they try to overcome fatigue, a volatile economic climate, and an ever-changing patchwork of state and local guidelines.
Core Group, an Oklahoma City-based payroll, tax planning and financial services firm with offices in Texas and Georgia, has been busy working on year-end tax strategies and notifying its customer base of potential changes on the horizon.
Many of their clients with PPP loans weren't planning for a tax hit.
"They probably haven't even thought about tax implications," says CEO Christian Brim. "I don't think it's on most of their radars."
PPP Brings Good News, Bad News
"The good news is you got your loan. The bad news is it's not going to be treated as income," says John Strohmeyer, owner of Strohmeyer Law PLLC, which specializes in cross-border tax planning, estate planning, and administrative services.
Strohmeyer, who's been well-versed on IRS requirements and guidance for decades, is an expert on two fronts. His Houston-based firm also received a PPP loan, which helped his business survive with an empty docket in April.
"It was a bridge to get through a very tough stretch and helped me adapt to life in the pandemic," says Strohmeyer, who retained his entire staff during the first wave of the outbreak and has since expanded payroll.
To File Or Not To File
The ongoing tumult surrounding PPP loans and forgiveness has been exacerbated in an election year and wavering support for another stimulus package in Congress, which would have to pass new legislation to address tax deductions available to small businesses.
The impasse has led to some rather conflicting recommendations for PPP loan recipients.
If businesses are concerned about a potential bruising tax bill, James Enriquez, partner at McAllen Texas-based Adaptive Tax Planning LLC., recommends considering tax deferrals such as Individual Retirement Accounts, Health Savings Accounts, or a 401(k). Though these may also create liquidity issues, he cautions.
The firm, which caters to doctors, attorneys, healthcare, and other service workers, has helped a diverse group of clients administer PPP loans.
Some have taken as little as $37,000, others over $800,000.
"The tax ramifications are dramatically different," says Enriquez who is telling clients to avoid delays in applying for forgiveness. "Apply sooner than later," he recommends.
Gail Rosen, a certified public accountant who runs a boutique accounting firm in Martinsville, N.J., is telling PPP clients with less than a $150,000 loan to wait it out and delay the application process.
"One thing we have learned through this PPP process is that patience is a virtue," she says. "Most small businesses do not have a CFO or controller to complete the forms."
She recommends avoiding the tedious paperwork now or hiring a CPA firm to handle it, considering the added burdens on small businesses could be lifted.
Others are contemplating a different route, according to Abrams.
"Some business owners are already considering filing for extensions in the hopes of delaying filing until after they get a loan forgiveness decision," he says.