Para leer este artículo en español, haga clic aquí.
Since arriving in Washington in 1993, New York Democratic Congresswoman Nydia Velázquez has been looking out for small businesses. She quickly rose through the ranks and now holds the position of Chair of the House Small Business Committee for the second time.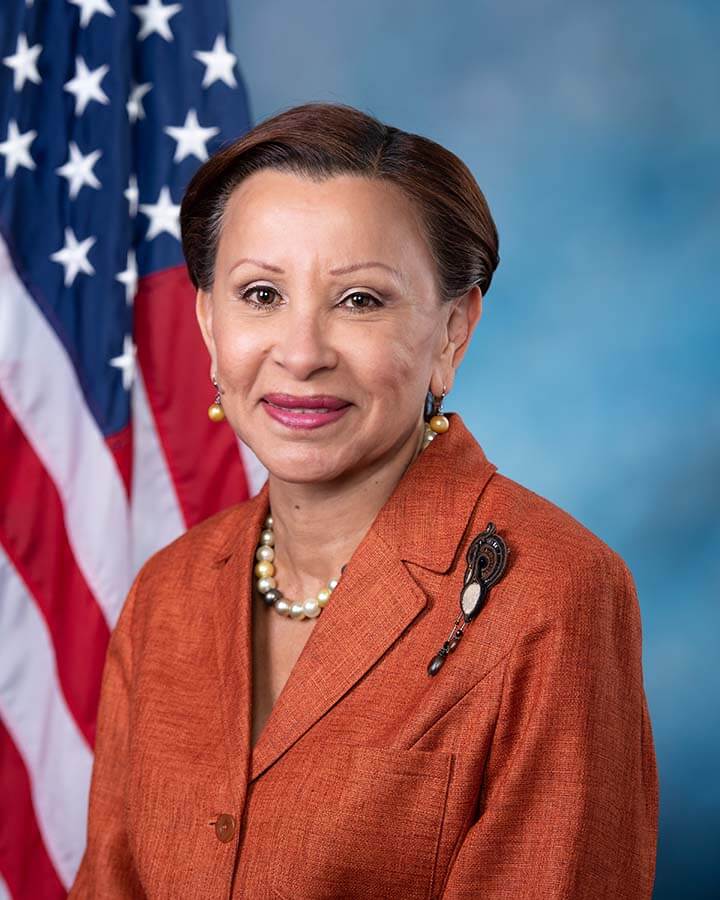 Velázquez's mission is to ensure that the country's fastest-growing segment of the small business economy in the United States—Latino-owned businesses—is provided with the necessary access to programs and services they need to succeed.
In an interview with LegalZoom at her offices on Capitol Hill, in Washington D.C., Rep. Velázquez discusses how she fulfills her role with regards to oversight and advocacy.
[NOTE: This interview was edited for clarity and brevity.]
What are some of your key priorities on your second term as Chair of the House Small Business Committee concerning Latino small business owners?
NV: My responsibility as Chair of the Small Business Committee is to make sure that the Small Business Administration is there for new businesses, is there for Hispanic businesses, [and] providing tools for them to access affordable lending. Time and again, every time I meet with Hispanic businesses and we look at the numbers, we know that Hispanics face a lot of challenges when it comes to accessing affordable capital.
So, I am going to be revamping the 7(a) program [one of the SBA's most popular lending programs for small businesses]. Also, I am going to codify into law the Community Advantage Program [a micro-lending program for small businesses] from $50,000 to $250,000, guaranteed by the SBA. This is a lending program that is designed to help disadvantaged businesses that are in low-income communities.
Another area that is important is federal procurement—the federal marketplace. How can we make sure that this is a level playing field for Hispanic entrepreneurs to be able to compete for federal contracts? The federal government is the largest purchaser of goods and services in the world. We spend close to $500 billion. I want to make sure that Hispanics are provided with every opportunity to compete for those federal contracts.
How are you going to revamp those programs?
NV: We issue reports to measure whether or not federal agencies are complying with contracting goals and, for the first time since the Obama administration, we are seeing that they are complying with the contracting goals. More Hispanic businesses are accessing the federal marketplace, more women [owned businesses, too].
I introduced legislation 20 years ago that created the Women's Procurement Program, which enables women entrepreneurs to be able to compete for government-wide contracts. Five percent of government contracts have to go to women-owned businesses. There has been a slowdown, and we will continue to push the administration to comply with the statutory goals set by Congress.
How do we achieve that? By holding the agencies accountable, by holding oversight hearings. Revamping means doing legislation that will give more flexibility to the program, and it could have more flexibility to approve loans to small businesses.
Access to capital is a big issue for Latino-owned businesses. When you talk about more flexibility, are you also referring to this problem?
NV: I'm using oversight to hold the Small Business Administration accountable and to use the leverage that they have to get the banks to lend more to females and minorities. When we look at the numbers, what the banks are doing is making the big loans, the $2 million loan. When you look at the Hispanic businesses, they're not going for the $2 million loans. They're going to loans between $50,000 to $250,000, and when you look at the number of loans that are being secured, there is a big gap.
They [the SBA] need to make sure that they are using their leverage on financial institutions to make those loans. The problem is that for these banks, those loans are not profitable, but we are not in the business of guaranteeing a loan for $2 million. Because if you could make a loan for $2 million, you don't need the SBA, you don't need the federal government to guarantee your loan. You could go to any traditional financial institution without the guarantee of the federal government.
Do you think that Latino-owned businesses don't know about the programs that the federal government has, or has the government not provided enough help?
NV: The federal government needs to do a better job to use their leverage and say to the banks, "If you want to partner with us, you need to pay attention to the smaller loans that females and minorities are applying for." We need to change that culture. When a loan officer sees an application for a big loan or a small loan, where do you think they're going to put that energy? On the most profitable loan rather than the one that you have to fill out all those [documents] and comply with every requirement. There is an incentive for those banks to make the larger loans. That's the whole issue here.
How difficult is it to get more funding for the programs to assist small businesses?
NV: Small businesses are an afterthought [with the current administration]. We saw it with the tax cut. The bulk of the money went to corporate America. It didn't go to small businesses. Whatever [small business] provisions were included in the tax bill were sunsetted. They expired, but those related to big business were made permanent. The [Trump] administration is pro-business, pro-big business, not small business, and I hope that small businesses come to that realization.
Do you have any advice for Latino-owned businesses or Latinos who want to start their own business?
NV: There are so many programs out there, especially within the federal government and at the state level. They need to invest time doing research. I can guide them to what is out there for them. There are all these networks of small business development centers if you need to access capital. If you want to compete for federal contracts, go to these development centers because they are constantly providing information, they're constantly doing workshops. Invest time in learning what is out there to help you.