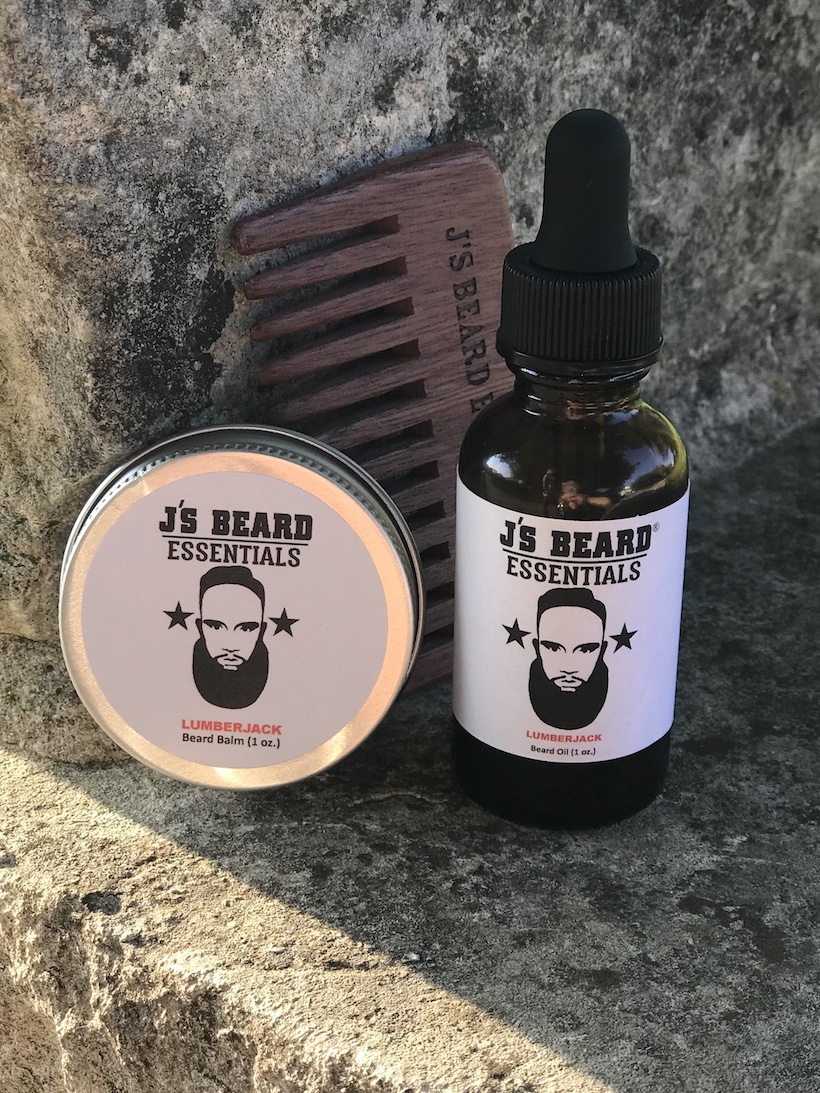 Although he's extremely passionate about his small business, Jon Villanueva was never passionate about being an entrepreneur.
The Austin, Texas-based business formations lead for LegalZoom has had more facial hair than his peers since his teen years, but found few products that could tame his wild mane without causing irritation.
"I tried a few products, but they didn't give me the results that I wanted, so I decided to do some research to see what I could do for myself," he said. Over the course of the following two years, as Villanueva developed an all-natural beard oil, coworkers began to take notice.
Sharing His Knowledge
"We have about 600 employees here, and in Austin so many guys have beards, and just from them inquiring about my beard I ended up teaching a class on how to make one of my products," he said. "All the guys loved it, but the feedback I got was that they don't want to make it, they don't want all these ingredients in their house, they just want to purchase it, and so my wife convinced me to start a business."
Today, J's Beard Essentials sells all natural beard oils and balms through its online store and at a couple of barbershops in Austin, a side hustle Villanueva says wouldn't have become reality without the resources offered by his full-time employer.
Getting the Right Advice
In 2016, Villanueva registered an official DBA ( "doing business as" name) with the state of Texas through LegalZoom, formally launching his business. That year, he also took advantage of LegalZoom's attorney plan, which allowed him to speak directly with a legal professional about his unique circumstances.
"They actually helped me put together my terms of service and privacy policy for my website, and they gave me valuable legal information that I needed," he said. "There's just so much that I would have not known—I wouldn't have even known that I needed a privacy policy and terms of service—and that alone has been a huge help in protecting me legally."
Furthermore, Villanueva says that, with all the regulations surrounding homemade products, he wouldn't have been comfortable starting the business without legal consultation, which would have been prohibitively expensive if not for LegalZoom.
Respecting the Process
"If I didn't have access to the legal services, I would have probably just made the products for people that asked me about it for free, because I enjoy making the product, It gives me pleasure to make it for people, but without the legal side of it, I would have been too scared about something going wrong," he explained.
Villanueva adds that he was also able to utilize LegalZoom's partnership with on-demand small business tax services provider 1-800 Accountant to help him file business-related taxes for the first time.
Villanueva says now that he's officially a part-time entrepreneur he has a newfound respect for and understanding of services provided by his full-time employer.
"I always enjoyed my job, and I've always gone above and beyond, but now that I have a business, every order that I look at I now treat it like it's my own," he said. "LegalZoom is really there to help people in need that can't really afford an attorney, just the average Joe trying to get out there and chase his dream."
Following His Passion
Villanueva, for his part, has always been more concerned with the shape, texture, tone, and health of his beard—as well as sharing his intimate knowledge of men's facial hair grooming—than with being an entrepreneur. Had it not been this easy to start a business, he says, he'd probably still be giving away his products for free, or teaching others to make it on their own.
"My advice would be, just do what makes you happy," he said. "Don't do it for the money, do it for the love and passion, because starting a business won't always come with an immediate reward, but if you work hard and you're doing it with the right mindset, you can accomplish anything."
Need some legal advice on your products or services? Sign up for our business legal plan and choose an independent attorney in your state from our expert network.