Unlike many of his contemporaries in Napa Valley, Derek Rohlffs wasn't born a winemaker. "I didn't grow up in Napa or Sonoma, my family didn't own vineyards or wineries; in fact, they rarely drank wine," he said.
After graduating as an environmental studies major from the University of California at Santa Barbara, Rohlffs went into gaming, the family business, but the industry didn't really capture his imagination. Although he loved the idea of being an entrepreneur, Rohlffs wanted to work outdoors, and with his hands.
"Wine wasn't really on my radar until I started working in the gaming industry and attended VIP events where they served great wine," he said. "A few years later I decided I wanted to get out of the gaming business and leave my high pressure executive job, and so I went to work at a wine shop—one of the top wine retailers in the United States—as a wine department worker."
While the job required Rohlffs to scrub floors and stack inventory, it also gave him a unique opportunity to get better acquainted with the industry he was gradually falling deeper in love with.
"It wasn't real glamorous, but what it did was it allowed me to taste about five to 10 wines every day that the distributors would come in and pour for us," he said, adding that making recommendations to customers was part of the job. "If I would have just bought wines and tried to do it all myself, it would have taken me 10 years to sample the amount of wines I tasted in about one year working there."
Rohlffs' obsession with the beverage peaked shortly after moving back to his native California to co-start a marketing company. His father happened to be high school friends with Bob Travers, owner of one of the most famous wineries in California, Mayacamas, and arranged for his son to pay him a visit.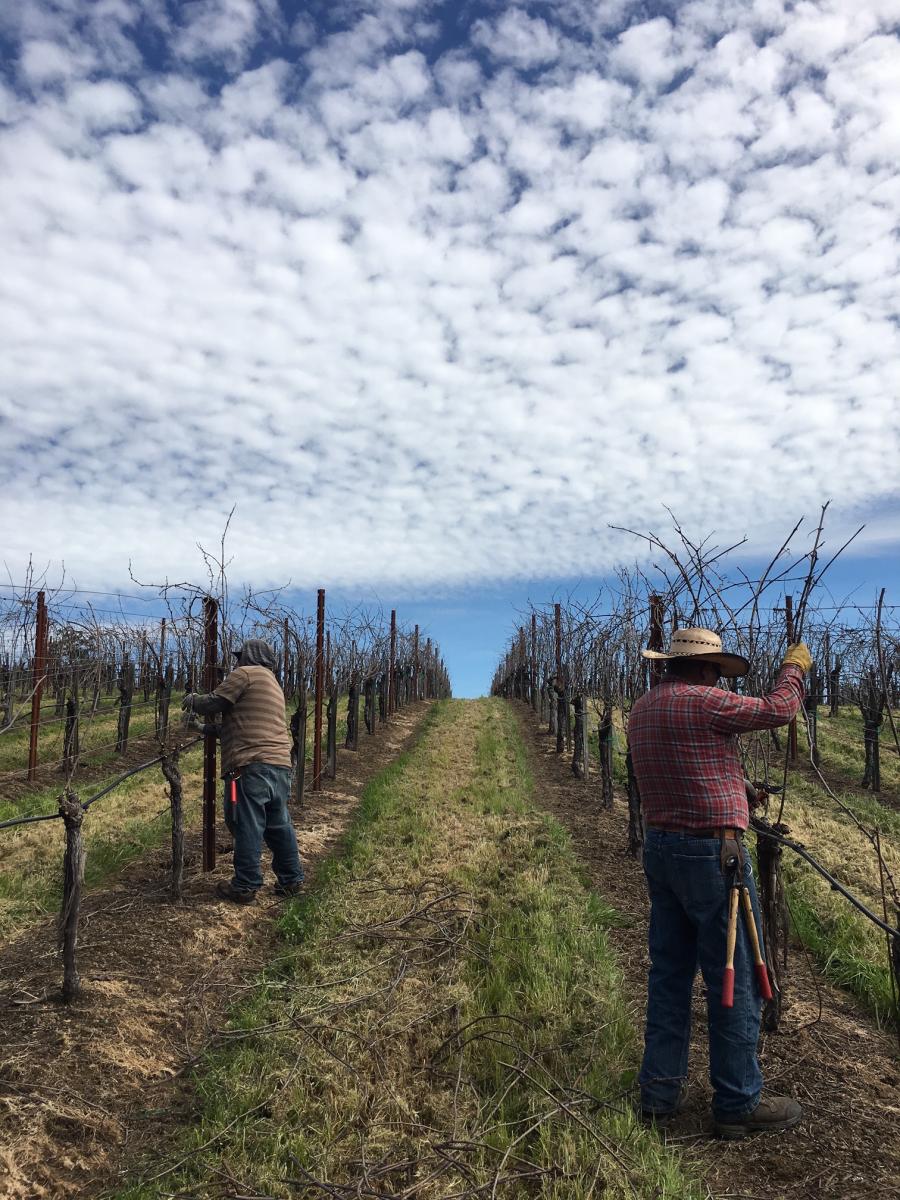 The Evolution of a Winemaker
Soon after, Rohlffs sold his marketing company and enrolled in a winemaking program.
"I was taking classes at UC Davis and making wine in my garage, giving it to family and friends around the holidays, and eventually had the confidence and felt like I was capable enough and knowledgeable enough to make that my life and my career," he said.
In June of 2007, Rohlffs finally achieved his dream, and filed the paperwork to open his own winery. Today, when describing the winemaking process, Rohlffs seems genuinely excited by even the minutest detail.
"It's science, it's art, it's geography, geology," he said. "It kind of feels like something you could do your entire life, maybe another 40, 50 years if I'm lucky, and never, ever feel like you've completely mastered it."
Rohlffs came bursting through the gates with 10 wine brands in his first year, explaining that he wanted to explore his creativity and "see what sticks," but now admits he "bit off a lot more than I could probably chew." Though he couldn't afford to hire a legal team to register trademarks for all 10 brands at once, Rohlffs says he was able to do so quickly and affordably using LegalZoom.
Without access to affordable legal help to get the business started, Rohlffs says, "I might have started slower and I might have grown slower," adding, "I probably would not have felt comfortable, both from a time and money and effort standpoint, establishing as many brands as I did."
Starting with 10 brands, however, ultimately put Rohlffs in an advantageous position, as he was able to leverage the size and diversity of his product offering when meeting with potential partners. Today Rohlffs' winery, Bravium, boasts 33 unique brands, including two that can be found in almost any corner of the country.
Achieving National Distribution
If you go into any Target store in the U.S., you'll see that Rohlffs' Outlier Pinot Noir is one of their featured wines, which means it's in a special holder hanging off the shelf. Outlier was one of only four wines chosen by Target for this premium placement. "My Bravium Pinot Noir and Chardonnay are now nationally distributed in all the major markets from New York to Miami, Boston, Dallas, Chicago, L.A., San Francisco, and Seattle. If you go into Michelin star restaurants and fine dining establishments in those cities, you'll see the Bravium wines on the list."
Rohlffs adds that intellectual property protection has become increasingly more important in the wine industry in recent years, along with growth in competition from the craft beer, cider, and wine industries.
Today, Rohlffs files trademarks on his latest products, knowing that if a slogan, name, or logo is too similar to an existing beer, wine, spirit, or cider brand, "you're going to have an issue now that you might not have had 10 years ago," he said. "The last thing you want is to do all that work and then have that brand pulled out from underneath you because of some conflict or some problem or some preexisting use you didn't know about or you just didn't protect your brand properly."
With registered trademarks secured for all 33 of his brands and with all the success his winery has enjoyed in recent years, Rohlffs is looking to expand once more. Since launching the winery, Rohlffs has spent much of his career as a winemaker setting up partnerships, building brands, and focusing on marketing. The recent purchase of a new plot of land, however, means he can finally get back to the part of the business that drew him in, in the first place.
"I'm definitely spending more time in the vineyard, realizing that that is where great wine is made," he said. "It's just endlessly fascinating and I know I'll never be bored and I'll always wake up with a smile on my face. Nine days out of 10, I don't feel like I'm going to work."