In 2004, Kristy Smith bought a large Victorian house in downtown Atlanta. The self-made interior designer set to working on her home, until Hurricane Ivan struck the city and she was forced to adjust.
After five oak trees hit the house, there was no other option but to completely renovate. Smith dropped her interior design work to focus on the house, bringing in new furniture and modernizing the interior. Friends and neighbors started asking if their guests could stay with her, and she agreed.
In 2011, she officially opened The Social Goat Bed and Breakfast. "I fell into having a bed and breakfast," she said. "Everything fell into place."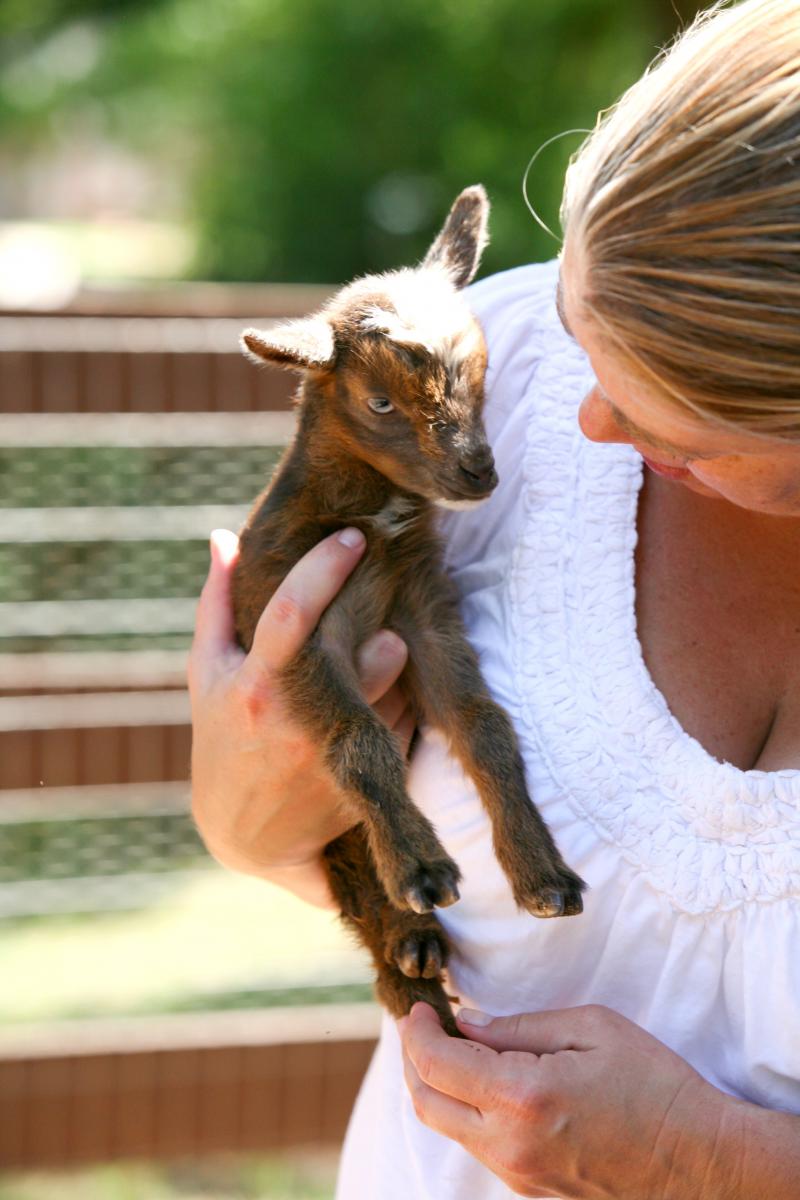 Getting Noticed in Atlanta
Smith chose the name because she owns goats, and she thought it would be a catchy. "The goats were a novelty," she said. "They were pets. I checked the ordinances and they allow for 25 chickens and 10 goats. It was a joke that we would get some goats. Naming the bed and breakfast The Social Goat has been the best decision because people notice it more. They stop and take a look."
Visitors staying in one of the six rooms at the bed and breakfast wake up to farm-fresh eggs and a homemade meal cooked by Smith herself. They can tour the grounds—stopping to pet the goats and the cat, and looking at the koi fish pond or the turkeys—or walk to nearby attractions in downtown Atlanta.
"I have all kinds of visitors coming to The Social Goat," Smith said. "People traveling here are very adventurous. They come from all around the world to see specific attractions. Every time someone comes, I hear about something new they're going to see, like an exhibit or a concert or a restaurant. They come to me because I'm conveniently located near it."
Meeting the Challenges of Her Work
Smith's boyfriend works full-time, so he's only able to help out with the accounting. Aside from that, Smith does everything herself at The Social Goat. She changes the sheets, takes care of the animals, does all the paperwork and reservations, and provides service to her guests. She says she "had to learn very quickly about all the aspects of running this business."
This included doing her research on best business practices and identifying a free provider to host her website. "I tried to stick with things that were free because [resources] just get eaten up so fast," she said. "Then you can't start the business, because you spent your money on those things."
Continuing to Grow
Six years since its inception, The Social Goat has hosted 15,000 people, and now holds weekly weddings on the property as well. Business Insider named it one of the 19 coolest new businesses in Atlanta for 2016.
Although Smith began with zero experience, she swiftly built The Social Goat into a sustainable business and career. It's one that gives her the flexibility to work from home and do what she loves, which is showing guests what she cherishes about her native Atlanta.
"We reached over $200,000 in gross income last year, and we have a lot of room to grow," she said. "I'm just enjoying what I'm doing, and that is a great success."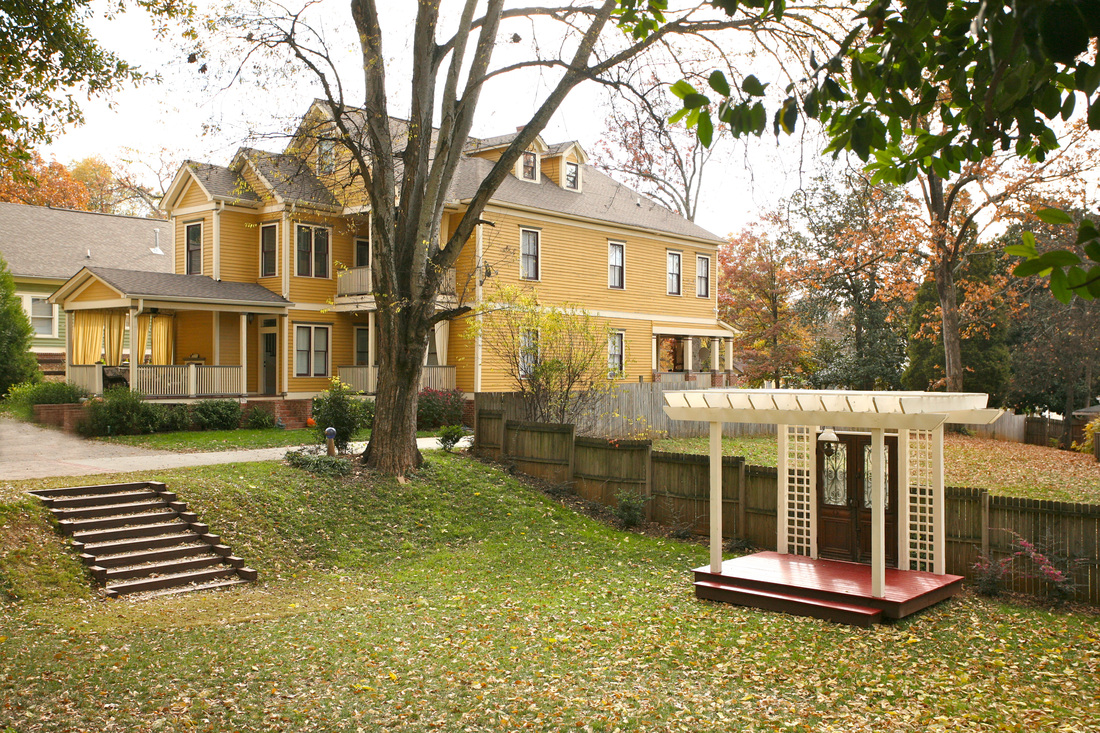 Advising Other Small Business Owners
The number one piece of advice that Smith has for other entrepreneurs is to not procrastinate on getting up and running.
"Do as much research as you can to find things you like [about other businesses], and try to emulate them," she said. "But you can't keep researching forever because you'll drive yourself crazy. Basically I just went for it."
Some of the research, Smith said, should involve working at a similar business to the one you envision and seeing if you enjoy it. Then, you'll know whether or not you're making the right decision.
Accessing Resources
Smith is currently filing a trademark for The Social Goat because she's going to create products containing the name. In the meantime, she's still working on making an initial product with the name on it, since it's necessary for the trademark process.
She chose to use LegalZoom because, "It was simple, and you just have to give your information," she said. "I have since looked into doing other things on there like forming an LLC, because LegalZoom is very cost effective and user friendly."
Knowing How to "Fake It 'Til You Make It"
Although Smith has faced her fair share of ups and downs with The Social Goat, she is thankful she took the leap of faith and started her own business.
"It was challenging and a little daunting in the beginning," she said. "Any business you start, you overcompensate for the unknowns and you have to fake it 'til you make it. It's been so rewarding for the past six years to have my own business, and to be able to take it in the direction I want."
photo credit: Kelley Klein