Tax time is just around the corner, so now is the time to take steps to keep more of your hard-earned money next year. As the year comes to an end, you can take advantage of many opportunities to lower your tax bill. Here are seven tips you can use to save money when tax time rolls around next year.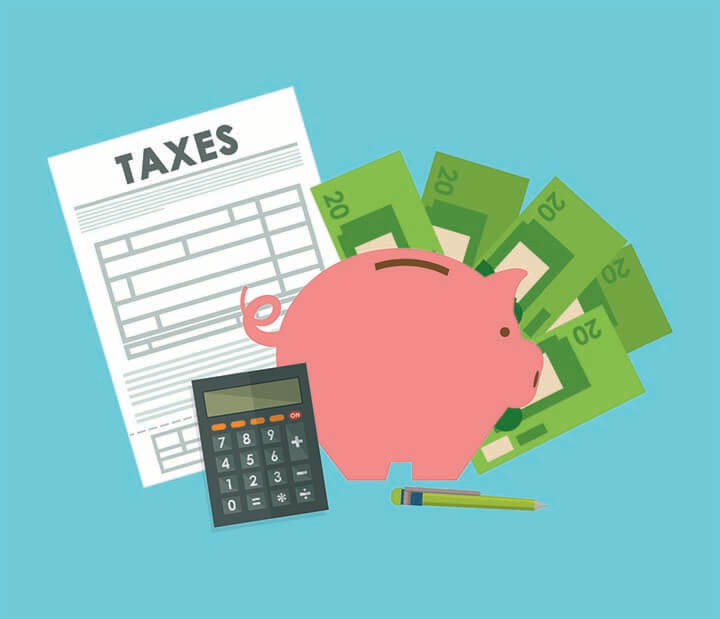 1. Donate to Charity
Donating cash, property, clothing, household items or other goods is a great way to get a tax break and help a worthy cause at the same time. If you donate cash to an eligible charity this year, you can generally deduct the amount you contribute when you pay your taxes in April.
Property and vehicle donations: You can also deduct the full market value of most property you donate. One exception is vehicles. The deduction you're allowed on a donated vehicle is limited to the amount the charity sells the vehicle for, not the full market value of the vehicle. However, if the charity uses the vehicle rather than selling it, you can deduct the full market value.

Stock donations: Did you know you can donate stocks to a worthy cause? This can be a useful hedge against high capital gains taxes. If you own stock that has appreciated, you may want to consider donating the stock. This allows you to avoid paying capital gains taxes on the appreciation and deduct the full value of the stock.

Tax-free IRA donations: If you're at least 70 ? years of age, you can donate up to $100,000 of tax-free money from your IRA directly to a charity.
Important reminder: Under the new Pension Protection Act, as of January 1, 2007 you need a written receipt for all charitable donations, regardless of the amount. So make sure you save receipts so you can take full advantage of your charitable giving.

2. Give More Money Away

The gift of giving doesn't have to stop at contributions to organizations—you can also give up to $12,000 per individual to as many people as you'd like and pay no gift tax. This amount doubles to $24,000 if you give a gift with your spouse.

Eligible gifts include paying for someone's education, funding medical bills for others, or gifting appreciated stocks and/or securities. Just make sure that if you make a gift by check that the check clears by December 31, as the gift is considered "given" the year the check is cashed.
3. Accelerate Deductible Expenses
Do you have medical bills, state and local taxes, mortgage payments, or property taxes to pay? If so, you may want to consider making those payments before the year ends. Even if they aren't due until next year, any payments you make before December 31 are deductible on this year's tax return.
Making an extra mortgage payment or paying off outstanding dental or medical bills is a great way to offset your tax bill. Just make sure you aren't subject to the Alternative Minimum Tax (which generally applies to high-income or upper-middle income households) and that you plan to itemize your deductions.
4. Defer Income
Are you close to a lower tax bracket? If so, you might consider deferring payments and income until next year, which will lower this year's taxable income. Here are a few ways to take advantage of this potential tax break:
Year-end bonuses: If your company provides year-end bonuses, ask if you can receive your check after the new year begins since income is taxed in the year the check is issued.

Savings bonds: Do you have US savings bonds that mature late in the year? If so, you can defer taxation on that income by waiting until next year to cash them. Although the bonds will still earn income, that income will be taxed in the year the bond is cashed.

Self-employed: If you're self-employed, you can defer payments by simply delaying billings until close to the end of the year. You won't be taxed this year on what you receive after January 1.
5. Offset Your Capital Gains
This is the time of year to take a good look at your investment portfolio and consider selling losing stocks to offset your capital gains. The loss from the stocks will counter the gains acquired from others, lowering your tax bill and softening the blow from under-performing stocks.
It's also important to remember that net losses can be deducted in full against other income—up to a $3,000 annual maximum write-off. Losses offset gains dollar for dollar up to the $3,000 limit, which can make unloading losing stocks this year a smart financial move.
6. Contribute the Maximum to Retirement Accounts
Retirement accounts are an excellent way to lower your tax bill, so make sure you're making the most of this break. If you can swing it financially, raising your 401k contributions to the maximum amount allowed will really take a bite out of your tax liability. You might also consider contributing year-end bonuses to a tax-deferred 401k account.
If you contribute to an IRA, you can make contributions for this year through April 15 for both traditional and Roth IRAs. This helps you build future security while also lowering your tax bill. But remember, when it comes to retirement contributions, it's to your advantage to make contributions sooner rather than later since you'll enjoy compound income growth.
7. Flexible Spending Accounts
Does your employer offer a flexible spending account? It's a great way to save cash by using tax-free money to pay eligible medical and child care expenses. You can use it to pay for medical or dental expenses that aren't covered (or fully covered) by insurance, like glasses and certain over-the-counter medications. You can also set up an account to pay for child care while you work or attend school.
The Bottom Line on Tax Savings
Of course, everyone's financial circumstances and needs are unique, so it's a good idea to carefully consider your choices and consult an experienced professional when appropriate. But remember, if you want to keep more of your money next year, now is the time to think about ways you can reduce Uncle Sam's share of your income.