Back to overview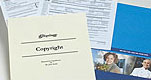 LegalZoom Copyrights Package
Click to enlarge
View our comparison chart
FREE Shipping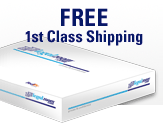 The LegalZoom 3-step process was developed by attorneys from some of the most prestigious law firms in America. There are no complex instructions to follow and nothing to download or print. Simply answer a few questions and we'll complete and file your application.

Here's how it works:
Complete our Copyright Questionnaire
Our copyright questionnaire has been carefully constructed to obtain from you the relevant information in the least amount of time.
We Complete Your Copyright Application
Our LegalZip® system creates your Copyright Application after your answers have been reviewed for spelling and grammar.
Final Wrap-Up of Your Copyright Order
After you send us a copy of the work you want to register, we'll electronically file your completed application package with the U.S. Copyright Office. Upon registration, your Certificate of Registration will be sent to you by mail.
Click here for a more detailed view of the Copyright process, including government processing times.