Divorce
Divorce is never easy, but there is an easier and less costly way to take care of the paperwork as long as you and your spouse agree on a few major issues. With an uncontested divorce, you can legally end your marriage and begin to move on with your life.
A LegalZoom Divorce package includes:
State-specific divorce documents for both spouses

State-specific marital settlement agreement

Parenting plan for specifying custody arrangements and visitation schedules

Click on the forward and back arrows to the right for a general overview of the divorce process (steps may vary by state).
Prepare a Petition
The spouse initiating the divorce prepares a petition for a divorce. If you're the petitioning spouse, you create, review, sign and notarize (if required) the petition.
You and Your Spouse Agree on Division of Assets
You and your spouse come to an agreement on (1) how to divide your property and assets and (2) arrangements for any children. LegalZoom will create a marital settlement agreement, which will be filed with the court.
File the Petition with the Court
Next, you file the signed petition at the courthouse in the county where you live. LegalZoom provides you with easy-to-follow instructions.
Stamped Court Documents Are Delivered to Your Spouse
When you receive your divorce documents that have been officially stamped by the court, a copy of the documents is delivered to your spouse.
Your Spouse Signs the Documents
Your spouse signs the documents, then returns them to you to file with the court.
Hearing Scheduled, If Required
Although there is no court trial in an uncontested divorce, a hearing before a judge may be required to finalize the divorce. The court will provide this information to you.
Attend the Hearing, If Required, and Finalize Your Divorce
The last step in an uncontested divorce is when the final judgment of divorce is entered. This sometimes requires a short court hearing.
---
Our team reviews your documents to ensure proper formatting for filing

Peace of mind, backed by our 100% Satisfaction Guarantee

Easy-to-follow instructions for finalizing your divorce
---
I was pleased with the detailed instructions that accompanied the paperwork. Highly recommended...
Joan L., Marble, CA
You can speak to an attorney through our Personal Legal Plan.* The kinds of questions you can ask include:
What are the options for child custody?

In what situation will spousal support payments be required?

How is property generally divided between the spouses?

What if an uncontested divorce becomes contested?
Learn more

View more

Questions? Call (800) 773-0888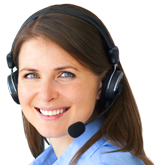 Email us

---
© LegalZoom.com, Inc. All rights reserved.