Ready to own your future?
Start saving today.
Get Your Business Startup Kit
Jumpstart National Small Business Month with our free starter kit. Get valuable tips and exclusive discounts designed to help you move forward with your entrepreneurial goals.
Watch our CEO John Suh talk about why supporting the small business community matters
Ready to start building the foundation for your new business?
Download our Business Startup Kit to receive an ebook and exclusive discounts.
Congratulations! Get ready to start learning and saving.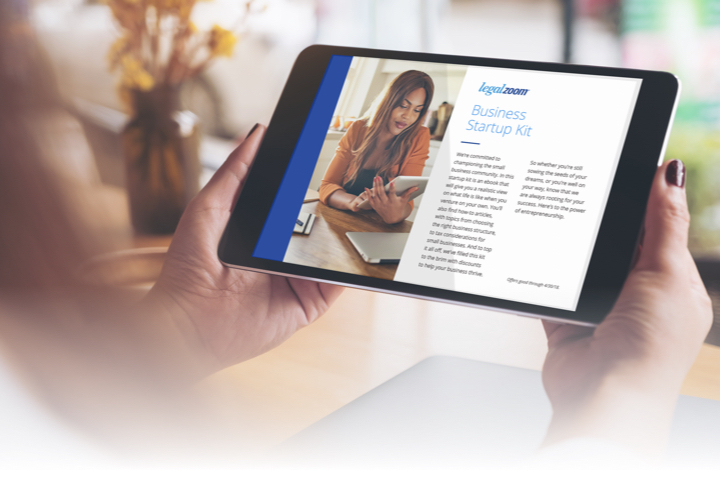 How can our Business Startup Kit help you? Let us count the ways:
Business ownership 101
Wondering how the new tax laws will impact your business? Have questions about business structures? Trademarks? Legal and tax considerations for small businesses? We've got you covered.
An ebook (Starting a Business: A Love Story)
They say that being a business owner is a bit like falling in love. See how you can take your "relationship" to the next level.
Discounts, offers, and promos
Our way of saying thanks and Happy National Small Business Month!
Here are some of our great service partners:
4 Million +
Over 4 million customers have relied on us for their personal and business legal needs
2 Million
We've helped almost 2 million people start or run their business
450,000+
Attorneys from our network consulted over 450,000 customers