Back to overview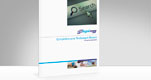 LegalZoom Comprehensive Trademark Search
Click to enlarge
View our comparison chart
LegalZoom's 3-step process was developed by attorneys from some of the most prestigious law firms in America. Simply answer a few questions and we'll take care of the search.

Here's how it works:
Complete the Trademark Search Questionnaire
Our trademark search questionnaire has been specially formulated to get from you the relevant information in the least amount of time.
We Conduct Your Comprehensive Trademark Search
Your proposed trademark undergoes a comprehensive search process to uncover any marks that are similar to yours, including those with different spellings.
Final Wrap-Up of Your Comprehensive Trademark Search Order
We prepare your comprehensive search report within 5-7 business days and compile your results online in your account for easy reading and reference.
Click here for a more detailed view of our Comprehensive Trademark Search process.