If your new business is going to pay taxes or hire employees, most states require that you register for a State Tax ID Number (sometimes called a State Employer ID or EIN). But registering with the state can be a difficult and time-consuming process. LegalZoom makes it easy to register for your State Tax ID.

Call Toll-free: (888) 381-8758
M-F 5am - 8pm PT, Sat-Sun 7am - 4pm PT
M-F 5am - 9pm PT, Sat-Sun 10am - 4pm PT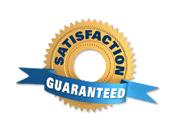 | | | |
| --- | --- | --- |
| Standard Package | $35.00 | (2 weeks) |
| Rush Package | $65.00 | (2 days) |
Call or email us to order your State Tax ID.

We complete your tax registration documents.

We send the completed documents to you. Simply follow our easy wrap-up instructions to finish the registration process.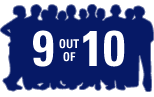 9 out of 10 customers
would recommend us
to friends and family.

Upfront. Reliable.
No hourly fees.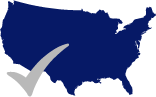 Our documents have been
accepted by courts and government
agencies in all 50 states.