Struggling with any kind of disability can severely impact your life, your family and your loved ones.

Social Security Disability Funding is an important safety net for people suffering from long-term disability. But getting through the entire claims process can take months and sometimes years, with no guarantee you'll secure the benefits. The Disability Group can help you get the results you deserve.
With a FREE disability benefits evaluation, you get:
A thorough and complete evaluation of your case

If your case is accepted, help through every step of the process to ensure your claim is completed quickly and correctly

You'll be represented by a licensed attorney

Complete our simple
online questionnaire
A legal assistant from the
Disability Group will call
for your free evaluation
If your case is accepted, the
Disability Group will handle
all required paperwork
---
You pay no costs upfront—you only pay if you are awarded Social Security benefits

The Disability Group is a leader in providing legal help at competitive rates

You get personal assistance from an experienced attorney
---
...Very professional, helpful, and friendly. Everyone made the process almost effortless for me.
Marla P., Bradenton, FL
How do I get started?

How do I get started?

Complete the short questionnaire at the top of this page, and a legal assistant will call you back. Or, if you prefer not to wait, you can call (888) 645-4967 or (424) 243-8714 to speak to a legal assistant immediately.

How long will the process take?

How long will the process take?

Depending on the region of the country that you live, it takes an average of 9–27 months after filing your initial claim to receive your first check. Some people wait over 3 years to receive the benefits they are entitled to. If you believe you have a legitimate claim for disability benefits, you should not delay in filing your application. Filing at the earliest opportunity reduces the time you have to wait before receiving benefits. Remember, getting your case approved is not an easy task and you may need assistance. Lawyers who specialize in this area know the details of the process and how to improve your chances of winning your case.

How does the Social Security Administration determine if I am disabled?

How does the Social Security Administration determine if I am disabled?

Social Security defines disability as the inability to engage in any substantial gainful activity by reason of physical or mental impairment(s) which can be expected to result in death, or which has lasted, or can be expected to last, for a continuous period of not less than 12 months. An applicant is at all times responsible for proving disability. You may not simply allege that you are unable to work, but must prove it by submitting medically acceptable evidence. The Disability Group will partner with you to develop your case and provide the evidence crucial to winning Social Security Disability benefits.
Questions for the Disability Group?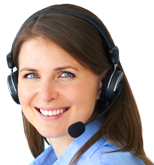 Call (888) 645-4967
or (424) 243-8714

Monday–Friday
5:00 a.m.–5:00 p.m. PT
View Site Directory© LegalZoom.com, Inc. All rights reserved.
Any statements, claims and figures provided by third-party partners have not been independently verified by LegalZoom.