DUI
Losing your driver's license can have a severe impact on your life, making it difficult to get around and perform daily tasks

Did you know that many people who have been charged with a DUI are able to beat the charges? If the police failed to follow certain procedures, you may be eligible. In order to find out if you qualify, it's important to speak with a criminal defense attorney. Complete a free DUI evaluation in order to have your case reviewed by an attorney now.
With a FREE DUI/DWI evaluation, you get:
An explanation of your options

Solution tailored to your situation

A DUI/DWI defense attorney will handle your evaluation

Complete our simple
online questionnaire
Receive your free DUI/DWI
evaluation from a participating
law firm
Know what your options
are and how to proceed
---
You get a free evaluation by a participating law firm to determine your options

If you decide to work with the law firm, a DUI attorney will help you through the process
---
Appreciate the detailed explanation.
A great attorney came to my defense.*
Brett L. Andersen, IL
How do I get started?

How do I get started?

Complete the short questionnaire at the top of this page, and you will receive a call-back. Or, if you prefer not to wait, you can call (877) 657-8787 to be connected to an attorney immediately.

How long will the process take?

How long will the process take?

It takes only a few moments to get your free evaluation. Depending on when your court date is, the facts of your case, and the outcome that you seek, the entire process could take as little as three days on the short end or as long as four weeks on the long end.

What should I bring to the initial consultation with a DUI attorney?

What should I bring to the initial consultation with a DUI attorney?

Make sure to first tell the attorney your court date. The attorney will guide you through what you need and how or where to obtain them.
Questions? Call (877) 657-8787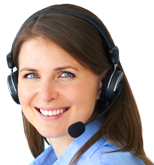 © LegalZoom.com, Inc. All rights reserved.
*Any statements, claims and figures at the time of publication have been verified by AttorneyFee.com.