Last Will & Testament
With a LegalZoom Last Will, you get:
A personalized legal document specific to your state

Advanced provisions to safeguard your family

Peace of mind, backed by our $50,000 Guarantee

See What Every LegalZoom Last Will Includes

Attorney support available
whenever you need it*
See details

---

View the process

View sample documents

---
Our online process was developed by experienced attorneys
100% satisfaction guarantee and lifetime customer support
Your finished document can be sent within 2 business days (same-day service also available)**
---
The professor declared the will airtight

Absolutely awesome! Easy. Quick. An ease to my mind to have this will completed.
Kathleen C., Amanda Park, WA
View more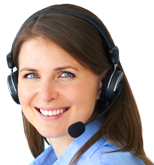 Questions? Call (800) 773-0888
Email us

---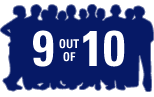 9 out of 10 customers
would recommend us
to friends and family.

Upfront. Reliable.
No hourly fees.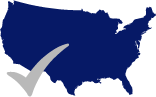 Our documents have been
accepted by courts and government
agencies in all 50 states.
Making a Last Will and Testament with LegalZoom
A last will and testament is a legal document that allows you to communicate your wishes after death, making things easier for your loved ones. Creating a last will as part of your estate plan ensures that what you leave behind will be taken care of according to your wishes, including the care of your children. LegalZoom's last will and testament service provides you with a personalized legal document specific to your state that includes advanced provisions to safeguard your family. In addition to lifetime customer support, LegalZoom's online last will service is backed by a $50,000 Peace of Mind Guarantee. Each state has different requirements for what constitutes a legal last will and testament, so it's important that your last will is drafted properly. Ensure your loved ones will be protected by creating a last will and testament today through LegalZoom.
© LegalZoom.com, Inc. All rights reserved.
The Bryant Family used LegalZoom.com for creating and filing legal documents and have been featured in LegalZoom television commercials.