Keep what's most important protected
Keep what's most important protected
We've put together some crucial resources that can keep you, your family, and your business thriving—as well as an update on how we're giving back.
Last updated: January 27, 2021
Our most-asked questions
Get answers to your important questions from our legal plan attorneys.
Important steps to take for your family and your business
Protect yourself
From wills to powers of attorney, the right estate planning documents can safeguard you and your loved ones—both now and later.
View all personal products
Protect your business
Whether you need to amend an agreement or dissolve your business, we'll walk you through the process.
View all business products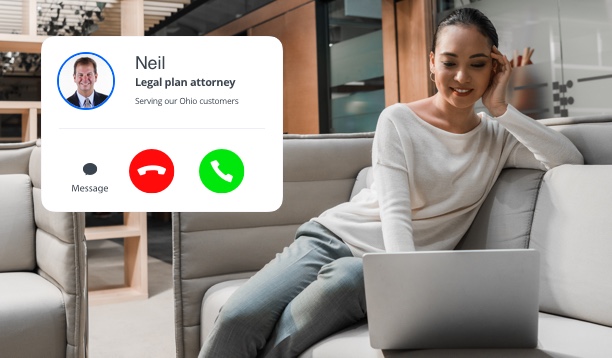 Your legal questions, answered
When you need guidance, you can count on our network of independent attorneys to be available. Get a legal plan to talk through your personal or business questions.
Get attorney advice
Questions?
Mon-Fri: 7 a.m.-9 p.m. CST Weekends: 9 a.m.-6 p.m. CST