Get your utility patent application prepared and filed by a USPTO-registered patent attorney or agent.
View process

---
Prepare and File Your Utility Patent Application
$2700


+ government fees*

Work directly with an experienced patent professional to file your patent with the US Patent and Trademark Office (USPTO). To expedite the process, they'll use the information gathered from LegalZoom's online questionnaire in preparing your patent application, saving you time and money.

Applications for chemical compositions and biological/biotechnological, electrical device or system, or computer software inventions require an additional fee of $1000.

Services in the second step include:



Professional preparation and drafting of a non-provisional utility patent application, including 10 claims (up to three independent claims) and five pages of specifications

Preparation of Information Disclosure Statement

Electronic filing of your non-provisional utility patent application with the USPTO and payment of initial filing fees
Enhanced Patent Preparation Option

Add $1000.00
Feel like you need more? Consider the option of purchasing the Enhanced Package to make additional patent claims. This package includes:
Up to 15 claims prepared by a patent professional

Up to eight pages of patent specifications
LegalZoom can save you thousands of dollars in the patent process.
Government Filing Fees (required)*
$364

-

For micro entities

$680

-

For small entities

$1820

-

For large entities
Electronic filing of your nonprovisional patent application with the USPTO
Professional patent help from a USPTO-registered patent attorney or agent
Low, flat fee pricing
---
Very easy and informative from start to finish. I loved the fact that they kept me updated each and every time a procedure was taken.
Lanaire P., Houston, TX
---
Questions? Call (800) 773-0888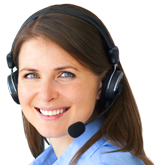 Email us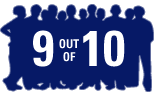 9 out of 10 customers
would recommend us
to friends and family.

Upfront. Reliable.
No hourly fees.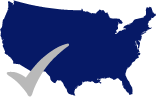 Our documents have been
accepted by courts and government
agencies in all 50 states.
---
ATTORNEY ADVERTISEMENT: This portion of the LegalZoom website is an advertisement. This portion of the LegalZoom website is not a lawyer referral service or prepaid legal services plan. The sole basis for the inclusion of this advertisement is the payment of a fee for exclusive advertising rights. LegalZoom does not endorse or recommend any lawyer or law firm who advertises on our site. We do not make any representation and have not made any judgment as to the qualifications, expertise or credentials of any participating lawyer. The information contained on this site is not legal advice. Any information you submit through this site may not be protected by attorney-client privilege and may be provided to attorneys for the purpose of determining your need for legal services. All case evaluations are performed by a participating attorney.
To see the attorney in your area who is responsible for this advertisement, please click here. If you live in Alabama, Colorado, Florida, Iowa, Minnesota, Missouri, Montana, Nebraska, New Mexico, New York, South Dakota, Utah or Wyoming, please click here for additional information.
This advertisement and all attorney services may be subject to additional terms and conditions, located on the website of each attorney. Please visit the website of the sponsoring attorney in your area for more details. Any arrangement made by you and your attorney is strictly between you and them.