Home /
Unsecured promissory note (fully amortized)
Make an unsecured promissory note (fully amortized) in minutes
An unsecured promissory note (fully amortized) is a promise to pay back a loan when there's no collateral, and it'll be repaid in equal installments that have different proportions of interest and principal.
Create now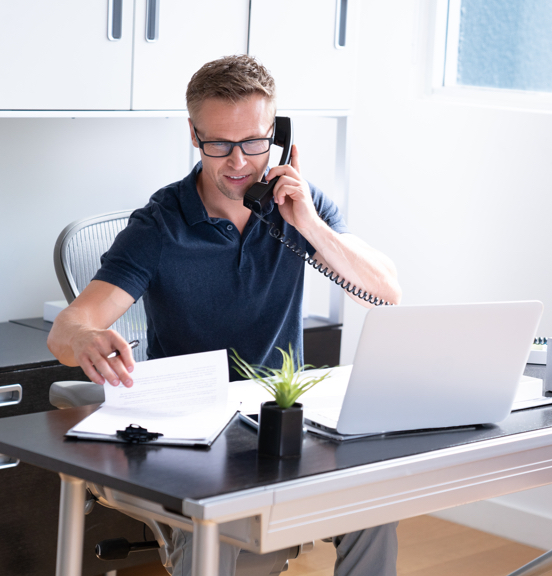 Why use our help with legal forms? A million reasons
A successful track record

Almost two million businesses have trusted us to help get them started, and millions have let us help them grow, no matter what shape or size.

Attorney-drafted forms

Our carefully prepared questionnaires take out the guess work. Your answers fill in the forms easily and correctly, the first time.

Real, live support

We have customer support specialists just a phone call away to help steer you in the right direction.
Here's the info you'll need to have handy to complete your doc:
Who it's coming from


Have their name and contact info ready.

Who it's going to


Have their contact info ready, too.

Subject matter


Be ready to talk about the terms of the loan, including the amount and number of installments.

Timing


Know the time period and schedule for loan repayment.
What's an Unsecured Promissory Note (Fully Amortized)?
A promissory note is an agreement to pay back a loan. Unsecured means that the loan is not secured by security or collateral. "Amortized payments" means the borrower will pay down the interest and principal of the loan in equal installment payments, but different proportions, until the total amount is paid. Initially, the borrower will be repaying a higher percentage of interest, and later a higher percentage of principal, although the payment amount remains the same.
Create now
How it works
---
Answer simple questions and watch your doc auto-fill
Save, download your PDF, and print
Visit My Account and access it anytime