Back to overview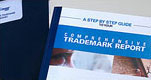 LegalZoom Comprehensive Trademark Search
Click to enlarge
View our comparison chart
FREE Shipping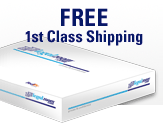 Complete Our Trademark Monitoring Questionnaire
Simply answer a few questions about the trademark you'd like to monitor and provide the registration number if you have it. Your mark does not need to be registered or pending for us to monitor it.
We Set Up Your Trademark Monitoring Query
Our search team sets up your monitoring query based on the text aspects of your trademark. We provide monitoring results for active federal trademark applications.
We Send You Detailed Monitoring Reports
Each month, we email you a detailed monitoring report of trademark applications that are similar to your mark, giving you a chance to respond to potential conflicts sooner--before they become a problem.
Click here for a more detailed view of our Trademark Monitoring process.