Home /
Termination of agreement and release
Make a termination of agreement and release in minutes
Whatever the reasons for parting ways, a termination and release agreement ends the commitments of two or more parties and can help avoid disputes later.
Create now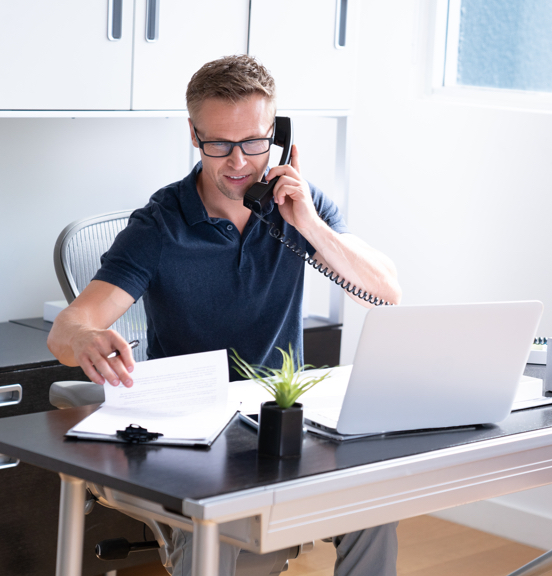 Why use our help with legal forms? A million reasons
A successful track record

Almost two million businesses have trusted us to help get them started, and millions have let us help them grow, no matter what shape or size.

Attorney-drafted forms

Our carefully prepared questionnaires take out the guess work. Your answers fill in the forms easily and correctly, the first time.

Real, live support

We have customer support specialists just a phone call away to help steer you in the right direction.
Here's the info you'll need to have handy to complete your doc:
Who it's coming from

Determine if a business or individual is sending the doc and have the name and contact info ready.

Who it's going to

Know who this doc is going to and have the individual or business name and contact info ready. If it's a business, make sure you know the business type (LLC, corporation, etc.).

Which state will govern it

Specify a state so it's clear what laws apply to the document.

Subject matter

Have a summary of the nature of the original contract ready, as well as any specifics within it about terminating the agreement.

Dates

Be clear about when the original contract will be terminated.

Things to return

If either you or the other company needs to return things like laptops or merchandise, have that list ready (as well as a date when they will be returned).
What's a Termination of Agreement and Release?
Often, a lot of time and energy goes into crafting an agreement to begin a business relationship, but we don't always think about what we might need at the end. A termination and release, also known as a contract termination agreement and release or a mutual termination agreement, ends the contract and releases people from their duties. And although no document can prevent lawsuits, it can help should things go sour.
Create now
How it works
---
Answer simple questions and watch your doc auto-fill
Save, download your PDF, and print
Visit My Account and access it anytime