Bill of sale
Let's figure out which bill of sale you need.
What are you selling?
How it works
---
Answer simple questions and watch your doc auto-fill
Save, download, and print
Visit My Account and access it anytime
Bill of sale: What is it?
Are you selling something like your old car or motorcycle? What about one of the puppies from your dog's latest litter? You need a bill of sale to establish transaction terms with your buyer and officially transfer ownership.
Some people call this a:
Proof of purchase
Proof of payment
Proof of sale
Sales slip
Sales receipt
Get Started
So, what goes into a Bill of Sale:
Who the buyer is

Have their name and contact info ready.

Details about what you're selling

Make sure you know the important info such as whether there are liens, make and model, breed, and more.
Didn't find the answer you need?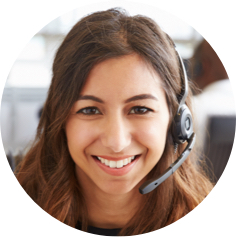 Call us
Mon-Fri 5am to 7pm PT
Weekends 7am to 4pm PT