Home /
Nondisclosure agreement
Nondisclosure agreement
Let's figure out which nondisclosure agreement (NDA) you need.
In which situation is the information being shared?
How it works
---
Answer simple questions and watch your doc auto-fill
Save, download, and print
Visit My Account and access it anytime
Nondisclosure agreement: What is it?
Use a nondisclosure agreement, or NDA, when you need someone such as an employee or business partner to promise to keep your secrets. NDAs help protect your business' trade secrets, marketing plans, client information, and more from falling into the wrong ears.
Some people call it a:
NDA
Confidentiality agreement
Get Started
So, what goes into a Nondisclosure Agreement:
Who needs to understand and sign

Have the names and contact info of all involved parties ready.

What it's about

Be ready with the details of what your NDA protects.
Didn't find the answer you need?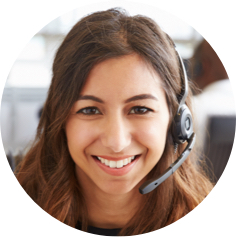 Call us
Mon-Fri 5am to 7pm PT
Weekends 7am to 4pm PT