What's a nondisclosure agreement?
An NDA is a promise to keep private information, well—private. Protect your customers and your company by asking colleagues, clients, and contractors to sign one at the beginning of any business deal.
Let's find the right NDA for your needs.
Why LegalZoom?
We've helped over 4 million customers—just like you—with their business and personal legal needs.
Our state-specific legal documents, agreements, and letters were created by attorneys, and are reviewed and updated continuously.
You can count on us because we really care about you. We stand by our commitment to helping with a 100% satisfaction guarantee.
Need help?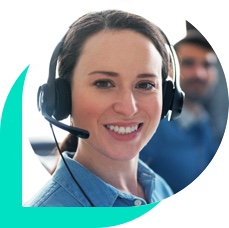 Call us at (866) 738-2618
Mon to Fri: 5am - 7pm PT
Weekends: 7am - 4pm PT
---
Schedule a consultation
Get legal advice from an independent attorney at a price you can afford.
Learn more