Social media has the incredible power to connect brands with consumers in an authentic, meaningful way. Get it right, and you've got a loyal customer. But if you get it wrong—and there are many potential pitfalls—and you might find yourself only talking to yourself, or worse, alienating customers.
One study reports that nearly three-quarters of small businesses have an active social media program, with just over one half of them posting at least once a day. But is all this activity helping or hurting their businesses? The answer is, it depends.
Here are five of the most common small-business social media mistakes and how to avoid them.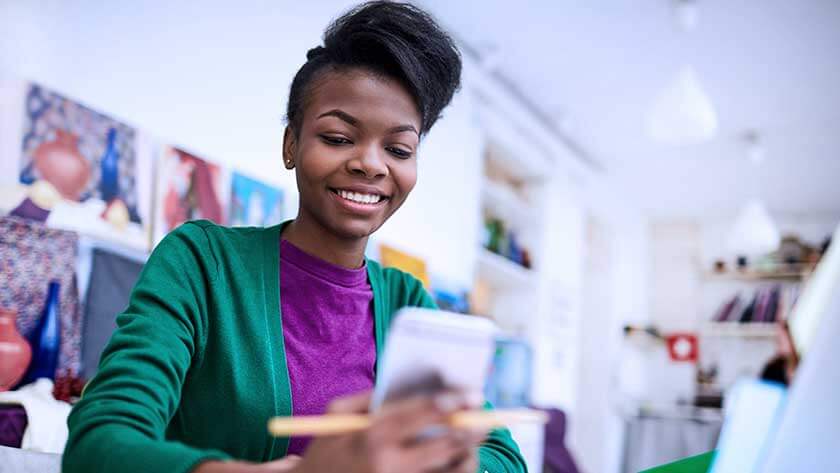 1. Investing in the Wrong Networks
The various social media channels all have different audiences and expectations associated with their use. Where can you find your customers?
"If you're a business-to-business company, then Instagram isn't where it's at. LinkedIn would be better," says Jason McDonald, author of social media books that include The Social Media Marketing Workbook: How to Use Social Media for Business.
Research how your customers use social media. Let those insights guide decisions about where and when to focus your energy.
2. Comparing Yourself to Big Companies and Brands
You don't have to be big to think big. Still, it makes sense for small businesses to carefully measure the return on investment before committing time and money to a social media strategy.
"Small businesses often look at companies with big budgets and endless staff and think they should employ a social strategy like theirs," says Regina Luttrell, assistant professor of public relations and social media at Syracuse University's Newhouse School of Public Communications.
Instead, be realistic about your resources, both in human cost and financial. Which staffer has the right skills and time available to be your social media point person? What can you budget for paid social media campaigns? If you don't have the skills in house, how much can you spend on outside help?
That doesn't mean you should ignore the big boys, though. Studying brands that use social media effectively can help small businesses discover ideas or tactics that might work for them, too.
3. Winging It
You've heard the cliché that failing to plan is planning to fail, right? Savvy small businesses plan their social media around what Luttrell refers to as "PESO," paid, earned, shared and owned media.
"All efforts should connect back to channels a business owns—their website and blog being number one," she says.
Professional association AMEC offers a free, interactive online tool that walks you through the key questions to ask and helps generates a plan.
4. Ignoring Online Reviews
A survey from Podium found that a whopping 93% of consumers say online reviews have an impact on their purchase decisions.
McDonald says that reviews on sites ranging from Yelp to Facebook to Google are part of a small business' social media portfolio, so you want to factor them into the company's social strategy.
"If you have bad reviews and a bad online reputation, don't focus on Instagram first. Fix your reviews," he advises. That starts with running the type of business that generates favorable experiences and reviews, so you create good word of mouth online.
In addition, to capture positive reactions in reviews, create a proactive system that encourages satisfied customers to review the business, and helps you respond to negative feedback quickly and appropriately.
5. Too Much Selling
Social media is all about building relationships, which is why the Pareto principle—the 80/20 rule—applies. Make about 80 percent of your social content helpful or interesting information your target audience values. Limit marketing and promotional messages to the remaining 20 percent.
"Remember, there are people on the other side of the screen, and they don't always want to see ads," Luttrell says.
Keep in mind that your content on social networks has the power to both influence and alienate. Make sure that what you share aligns with your business and its values while representing your company's personality. Be thoughtful about what you share and monitor the quality of your content, and you'll connect with customers in a way that creates the kind of engagement that supports your bottom line.
m line.