Compare estate planning
products
Product
Overview
Benefits
Considerations
Product
Includes a last will or living trust, living will, and financial power of attorney—plus, you can ask real attorneys in our network your estate planning questions and request document review
More efficient and saves money
Get peace of mind with attorney access for one year
Revise whenever you need for one year
Costs more than single doc purchases—but you save money overall and get a comprehensive plan
Specify your last wishes and who carries them out

Decide who raises your children if you can't

Decide who gets your assets
Ease your loved ones' stress by making arrangements in advance
Help prevent loved ones from arguing over who gets what
Easy to create—and revise
Your loved ones may have to deal with probate court and its delays and expenses
Specify your last wishes and who carries them out
Decide who raises your children if you can't
Decide who gets your assets and transfer them into a trust while you're alive
Ease your loved ones' stress by making arrangements in advance
Help prevent loved ones from arguing over who gets what
Help your loved ones avoid court and its potential delays and expenses
Takes more effort and time to create than a last will
Decide now what you want to do about life support and if you'll donate your organs
Appoint someone to manage your health care when you can't
Ease your loved ones' stress by making arrangements in advance
Help prevent loved ones from arguing over your health care
Avoid medical treatments you don't want
Healthcare providers won't know your wishes unless you share with them
Financial power of attorney
Appoint someone to handle your financial and legal affairs if you can't for any reason
Ease your loved ones' stress by making arrangements in advance
Help avoid court and its delays and expenses
Protect your assets
Whomever you appoint will have control—make sure you trust them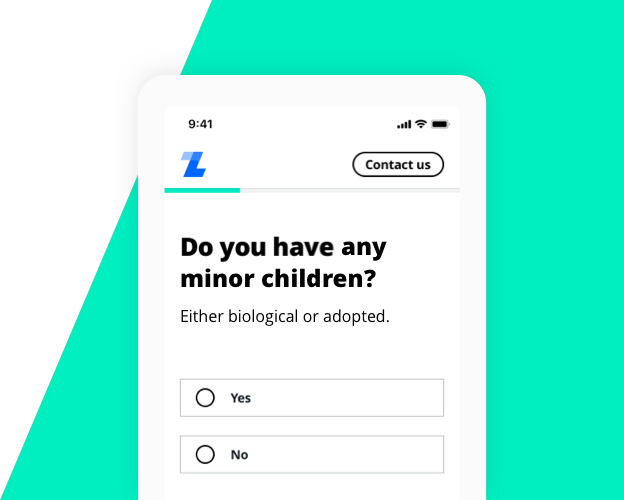 Frequently asked questions
If you pass away without a last will, this is known as dying "intestate." When this happens, state laws determine who will receive your property. The laws governing intestacy vary greatly from state to state.

Probate is the legal process through which the court oversees how an estate will be distributed. If you signed a last will, your estate passes to the beneficiaries named. If not, your estate passes to relatives based on state law. Generally, a formal probate action is required if an estate includes real property. But in many states, probate isn't required and other legal remedies are available if the estate is of minimal value.

It's a legal document that states who you want to manage and distribute your property if you're unable to do so, and who receives it when you pass away. Once signed, you transfer ownership of your assets into the trust and you remain in complete control of your property. The trust property can be managed and distributed without going through the probate court.

Though they sound similar, a last will and a living will are two very different things that serve different needs. A last will details what you want to happen to your property after your death. A living will, sometimes called an advance directive, dictates the medical care you wish to receive under certain circumstances if you become incapacitated or otherwise unable to communicate your wishes.

The laws regarding what happens to your property after your death can be very complex and vary widely from state to state. We recommend talking to an attorney for advice.
Questions?