Registered Agent Services
Don't miss a thing – all your documents available online
As your registered agent, we'll accept your important legal documents and store them for you to view online and instantly download, print, or share.
Price starts at a flat fee of $299/first year*
What is a registered agent (RA) and why do you need one?
As a business owner, you receive important legal documents in the mail. And may get served court documents in person. A registered agent receives those for you (and, in most states, you're required to have one). Here's why having us as your RA is beneficial:

It helps avoid fines
Having an RA helps to ensure that you'll receive important filing notifications from the state, helping you stay in good standing so you don't get hit with penalties.

It gives you freedom
If you serve as your own RA, you'll need to be available to receive things by mail or in person during normal business hours. By appointing us as your RA, we can do this for you.

It provides a layer of privacy
Public records show the RA address. If your business is named in a lawsuit, and the other party serves the RA, it could potentially prevent you from receiving court documents in front of others.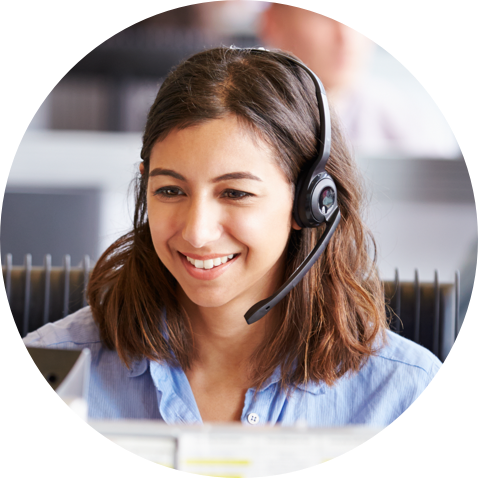 Our full digital Registered Agent Services go beyond forwarding documents and mail:
If you're ever served court documents, we'll notify you so that you can view and download them from your account anytime, anywhere.
We scan, catalog, and ID the documents so there's always a record.
We give you unlimited storage so you can upload and store your other important documents in one place.
We provide you with a Compliance Calendar and send email notifications so you're aware of upcoming filing deadlines for annual reports and state income tax returns.
We can connect you with an independent attorney from our network if you ever need advice.**
**Must be a Business Advisory Plan subscriber
Here's everything we can receive on your behalf:
Court documents (if you get served)
State tax notifications
Secretary of State notifications
Annual report notices
Official state correspondence
Junk mail (we'll dispose of this for you)
A specialist is here to help
(888) 381-8758
Mon-Fri 5am to 7pm PT and Weekends 7am to 4pm PT


Our agents are based in the United States
Speak with an attorney
No hourly rates – just one flat fee
Get advice from an independent attorney who knows your state's laws. Find out more
*The service renews automatically each year and is billed to your card. The renewal rate is subject to change. You may cancel online or by calling (877) 808-8977. You will first need to appoint a new registered agent for your business. For more details, please see our 
Registered Agent Terms
 and 
Subscription Terms
.