Compliance Calendar Services
Keeping your company in good standing with the government is an important part of running a business. Miss a filing requirement or deadline and your company could be subject to fines and other penalties that could impact your operating ability and bottom line. Relieve some of the burden of managing these important deadlines by using LegalZoom Compliance Calendar. This easy-to-use online tool is accessible through the LegalZoom Corporate Center.

per year
Call Toll-free: (888) 381-8758
M-F 5am - 8pm PT, Sat-Sun 7am - 4pm PT
M-F 5am - 9pm PT, Sat-Sun 10am - 4pm PT
| | |
| --- | --- |
| Compliance Calendar | $69.00 per year |
The valuable annual service includes:
Compliance Calendar: Loaded with information and filing deadlines specific to the state and federal requirements for your type of business.
2 monthly email alerts: Timely email reminders give you ample notification to fulfill requirements and meet deadlines.
Online Corporate Center account: View your Compliance Calendar and sign up for other available business services.
18 month calendar flexibility: Look forward up to 12 months or back up to 6 months.
If you are your own Registered Agent, LegalZoom Compliance Calendar is an ideal way to keep on top of the critical dates to keep your business running smoothly.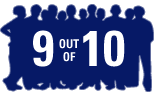 9 out of 10 customers
would recommend us
to friends and family.

Upfront. Reliable.
No hourly fees.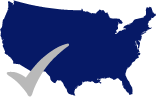 Our documents have been
accepted by courts and government
agencies in all 50 states.
© LegalZoom.com, Inc. All rights reserved.