Need a safe place to store vital company documents? Corporate and LLC kits make an impressive-and practical-addition to your home or office. Your kit comes standard with twenty customized stock or membership certificates pre-printed with your company's name and state information. You'll also receive a heavy-duty seal to emboss official documents with your company's name, state of formation, and year of formation. Both LLC and Corporation kits also come with a CD-ROM containing a variety of useful business forms.



Embossing formal documents with your company seal adds a professional touch and our steel embossers are easy to handle and built to last.



You can create any number of personalized company certificates printed on high-quality bond paper with your company name and state information.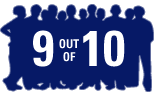 9 out of 10 customers
would recommend us
to friends and family.

Upfront. Reliable.
No hourly fees.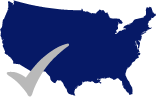 Our documents have been
accepted by courts and government
agencies in all 50 states.
© LegalZoom.com, Inc. All rights reserved.