Registered Agent Services
A Registered Agent is designated to receive service of process in the event of a lawsuit, as well as other documents on behalf of a business.
$159 per year. Includes:
LegalZoom receives important legal documents, enhancing your privacy and freeing you up to run your business
Access to LegalZoom's Compliance Calendar, keeping you informed of annual report and business income tax requirements and deadlines throughout the year
Electronic storage of your documents and mail, providing replacement copies if needed
Call Toll-free: (888) 381-8758
M-F 5am - 8pm PT, Sat-Sun 7am - 4pm PT
M-F 5am - 9pm PT, Sat-Sun 10am - 4pm PT
We've been helping businesses just like yours for more than 10 years

Lifetime customer support and 100% satisfaction guarantee

LegalZoom serves as the Registered Agent for over a quarter of a million businesses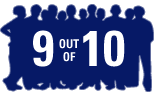 9 out of 10 customers
would recommend us
to friends and family.

Upfront. Reliable.
No hourly fees.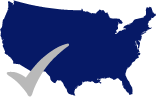 Our documents have been
accepted by courts and government
agencies in all 50 states.
© LegalZoom.com, Inc. All rights reserved.
* In New York, the Secretary of State acts as registered agent for every LLC/Corporation but many companies choose to have a commercial registered agent.