Georgia Bankruptcy Attorneys
You can read about attorneys who specialize in this state's laws and also narrow it down by practice area. Friendly reminder— you'll want to select an attorney that is in the state where your legal matter exists, which might not be where you currently live.
All States
Alabama
Alaska
Arizona
Arkansas
California
Colorado
Connecticut
Delaware
District of Columbia
Florida
Georgia
Hawaii
Idaho
Illinois
Indiana
Iowa
Kansas
Kentucky
Louisiana
Maine
Maryland
Massachusetts
Michigan
Minnesota
Mississippi
Missouri
Montana
Nebraska
Nevada
New Hampshire
New Jersey
New Mexico
New York
North Carolina
North Dakota
Ohio
Oklahoma
Oregon
Pennsylvania
Rhode Island
South Carolina
South Dakota
Tennessee
Texas
Utah
Vermont
Virginia
Washington
West Virginia
Wisconsin
Wyoming
All Practice Areas
Estate Planning
Healthcare Directive
Living Trust
Last Will and Testament
Power of Attorney
Family & Personal
Bankruptcy
Child Custody / Support
Employment and Termination
Landlord / Tenant
Marriage and Divorce
Personal Injury
Real Estate
Business
Business Formation
Business Licenses
Business Litigation
Business Management
Collections and Debt Issues
Corporate Ownership
Employment and Termination
Franchise Disclosure
Landlord / Tenant
Real Estate
Website Terms and Conditions
Intellectual Property
Copyright
Patent
Trademark
Meet Bankruptcy attorneys in Georgia
Didn't find the answer you need?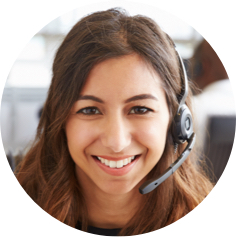 Call us
Call us
(877) 818-8787
Mon-Fri 5am to 7pm PT
Weekends 7am to 4pm PT
ATTORNEY ADVERTISEMENT: This portion of the LegalZoom website is an advertisement for legal services. LegalZoom does not endorse or recommend any lawyer or law firm who advertises on our site. Prior results do not guarantee a similar outcome. The information contained in this advertisement is not legal advice. Any information you submit through this site may not be protected by attorney-client privilege and may be provided to attorneys for the purpose of determining your needs for legal services. All case evaluations are performed by a participating attorney.
To see the attorney in your area who is responsible for this advertisement, please
click here
. If you live in Alabama, Missouri, or New York please
click here
for additional information.
This advertisement and all attorney services may be subject to additional terms and conditions, located on the website of each attorney. Please visit the website of the participating attorney in your area for more details. Any arrangement made by you and your attorney is strictly between you and them.