About 1.4 million Americans reside in nursing homes, and the Center for Disease Control and Prevention projects that the number of people using various long-term care services will increase from 15 million in 2000 to 27 million in 2050. The costs for a private room in a nursing care facility average $7,698 per month—over $92,000 a year—and that's a lot of money changing hands for nursing home care.
If you don't have your finances set up properly ahead of time, you could see your financial resources dwindle quickly. Since no one knows when they might suddenly require long-term care, the best time to start preparing for the possibility is now.
When considering how best to protect your assets from nursing home costs, you must think about how Medicaid eligibility could affect your plans.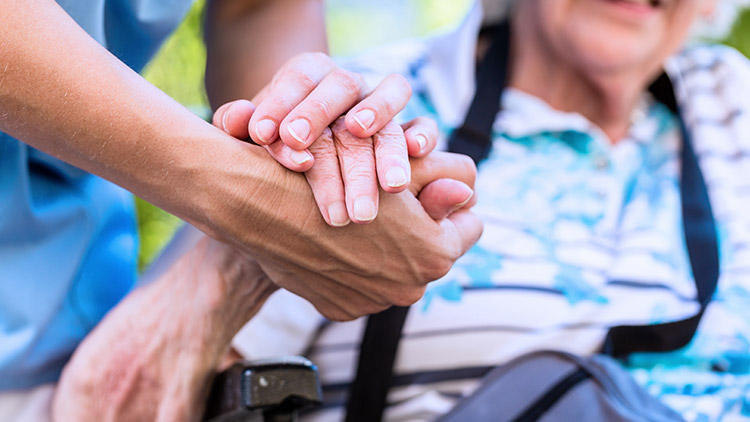 The Role of Medicaid
The government-run Medicaid program steps in to cover nursing home costs for low-income individuals, but it is the "payer of last resort." Eligibility is income-based and, by the time your income qualifies you for these benefits, your assets could be depleted. When you've reached that point, you may realize that you've used up your loved ones' inheritances or even be without financial security for yourself if you end up moving out of the nursing home or other facility.
After a Medicaid recipient dies, in a process called "estate recovery," the government attempts to recover the benefits it had paid out for nursing home care from the decedent's estate. Through proper estate planning, you can minimize the effects of this process on your loved one's inheritances.
When considering how best to protect your assets from Medicaid costs, you must understand its "look-back" provisions, which allow the government to examine asset transfers for a period of five years before the Medicaid application. If a transfer was not exempt, you may become ineligible for Medicaid for a penalty period.
Still, there are some ways you may be able to protect your assets from nursing home costs. That said, here are some of the most common methods:
Gift Money Away
Some assets are exempt, which means you can transfer them to others as gifts for little or no compensation without penalty—namely, household goods, personal effects, certain prepaid funeral expenses, and income-producing property, and in some cases, your home and retirement accounts.
Note that, with gifts, there may be gift tax ramifications.
Establish Irrevocable Trusts
An irrevocable trust allows you to avoid giving away or spending your assets in order to qualify for Medicaid. Assets placed in an irrevocable trust are no longer legally yours, and you must name an independent trustee. You may choose to designate that the trust assets to pass to your spouse and/or other loved ones after your death. You cannot control the trust's principal, although you may use the assets in the trust during your lifetime.
If the family home is an asset in the irrevocable trust and is sold while the Medicaid recipient is alive and in a nursing home, the proceeds will not count as a resource toward Medicaid eligibility.
When created for the purpose of protecting assets from being used for nursing home or other long-term care costs, the term "Medicaid trust" may be used to describe this type of irrevocable trust.
Compare this with a revocable (or living) trust, which offers no asset protection for Medicaid purposes, because the government considers the assets in a revocable trust to still be your property.
A big caveat here is that even an irrevocable trust is subject to the Medicaid five-year look-back period.
Form a Life Estate
With your family home, you may choose to create a life estate so that you keep the right to live in the home until your death as a "life tenant." At your death, the property transfers to your chosen loved one. Through a life estate, you remain in control of the property until your death, at which point the person or people with the "remainder interest" take possession.
Again, however, this type of transfer is subject to the Medicaid five-year look-back period, and often even more concerning is that if the property is sold while the Medicaid recipient is still alive, the proceeds of the sale count toward Medicaid eligibility requirements.
An overall reminder: With all property transfers, you should also keep an eye on any and all potential tax consequences, including those related to gift, estate, and capital gains taxes.
While shielding all your assets from paying for nursing home costs probably won't be possible, you can protect at least some of your property through smart estate planning now. One of the biggest challenges related to long-term care needs is that you rarely get to know in advance what services you—or a loved one—will require, or for how long you'll need to fund them. Because the Medicaid five-year look-back period can put a rather large kink in your plans, the sooner you start planning, the better.