To read this article in English, click here.
Aunque los empresarios latinos representen el segmento de más rápido crecimiento en la comunidad de las empresas pequeñas, esto no significa que emprender sea tarea fácil. Todos los empresarios nóveles enfrentan muchos desafíos.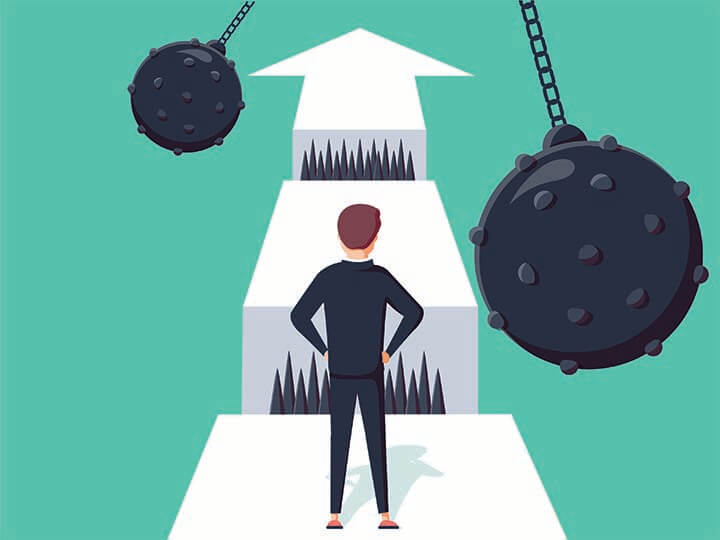 Según la Stanford Latino Entrepreneurship Initiative (SLEI), el mayor obstáculo al que se enfrentan los nuevos dueños de negocios es la falta de fondos y, desafortunadamente, la discriminación puede jugar un papel en ello. Según el informe del SLEI sobre el 2018 State of Latino Entrepreneurship de 2018 "los empresarios latinos tienen más probabilidades de experimentar un déficit de fondos. Solo el 28% de los emprendedores latinos recibió financiamiento completo, en comparación con el 49% de los emprendedores blancos. En otras palabras, a los latinos se les niega más a menudo que a los blancos".
Adopte la actitud "A como dé lugar"
Sin embargo, estos obstáculos no impidieron que el empresario latino Jesse Abonza, basado en Los Ángeles, lanzara Allied CPR. El financiamiento del negocio requirió que Abonza trabajara muchas horas extras hasta ahorrar lo suficiente como para dejar su empleo.
"Fue un sacrificio, pero así empecé", dice Abonza, quien estableció su empresa de seguridad en el sur de California en 2019.
Ofrezca algo único
Más allá de la financiación, Abonza también se enfrentó al reto de diferenciarse de sus competidores. Su solución era ofrecer algo único. Su negocio ofrece servicios de guardias de seguridad privada, así como clases de reanimación cardiorrespiratoria y de reanimación cardiopulmonar básica, y certificaciones. "Hay muchas empresas de guardias de seguridad, pero ninguna como la nuestra", dice.
Al realizar sus investigaciones de negocios, Abonza buscó certificaciones que hicieran que su servicio fuera diferente al de la competencia. "Pensé que sería una buena combinación, y por eso todos nuestros guardias están certificados en RCP. Es un buen argumento de venta".
Abonza dice que, en tanto startup, no puede competir con las empresas de seguridad grandes y bien establecidas. Pero al ofrecer algo diferente, ha llamado la atención y atraído clientes.
Investigue
Al igual que muchos emprendedores potenciales, Abonza se esforzó en un inicio en encontrar información que le fuera útil para realizar su sueño. Por ejemplo, tenía la idea equivocada de que necesitaba experiencia en el orden público y el cumplimiento de la ley para manejar un negocio de seguridad. Al investigar, encontró que no era el caso.
Moraleja: hay que investigar.
La Administración de Pequeños Negocios de los Estados Unidos tiene cerca de 1,000 Small Business Development Centers en todo el país, incluyendo territorios estadunidenses como Puerto Rico. En estos centros se brinda asistencia a los emprendedores, sobre todo orientación para la creación de nuevas empresas, como puede ser sugerencias para encontrar préstamos de bajo costo e investigación sobre el mercado local y la industria donde se encuentra la nueva empresa. Los centros se asocian con grupos locales y universidades que ofrecen consultoría gratuita y capacitación de bajo costo sobre una variedad de temas relacionados con la emprendeduría.