By most estimates, anywhere from 50–60% of Americans don't have a will. The COVID-19 pandemic has increased the number of people who have created a will or estate plan, but most Americans still remain without.
Estate planning can be an uncomfortable topic to talk about, but it's an important one. If you own any assets at all—a house, a car, or a bank account—or if you have loved ones who depend on you, you should have an estate plan, no matter your age or amount of wealth.
Estate planning is a broad category that includes wills, healthcare powers of attorney, living trusts, financial powers of attorney, and other documents. Here are 53 estate planning statistics for a closer look at how common estate planning is among different demographics, why so many remain without one, and the impact of the COVID-19 pandemic on estate planning.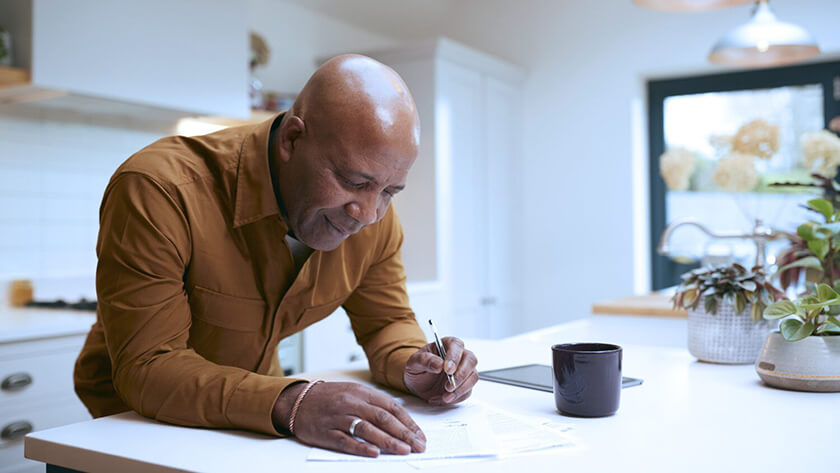 Estate Planning Statistics Overview
Estate planning activity has largely decreased over the past decade or so — dropping from more than 50% of Americans having a will in 2005 to roughly 30% having one today. Additionally, many families don't openly talk about their estate plans.
Estate Planning Statistics, By Age, Race, and Education
Estate planning tends to be more common among white Americans and those with higher levels of education. Additionally, older Americans are more likely to have a will, but young adults — and anyone with assets — should also seriously consider formulating their estate plans.
Estate Planning Statistics, By Wealth
Those with higher household incomes tend to write wills more often than those with lower household incomes. However, estate planning remains an important planning tool for those of all income and wealth levels.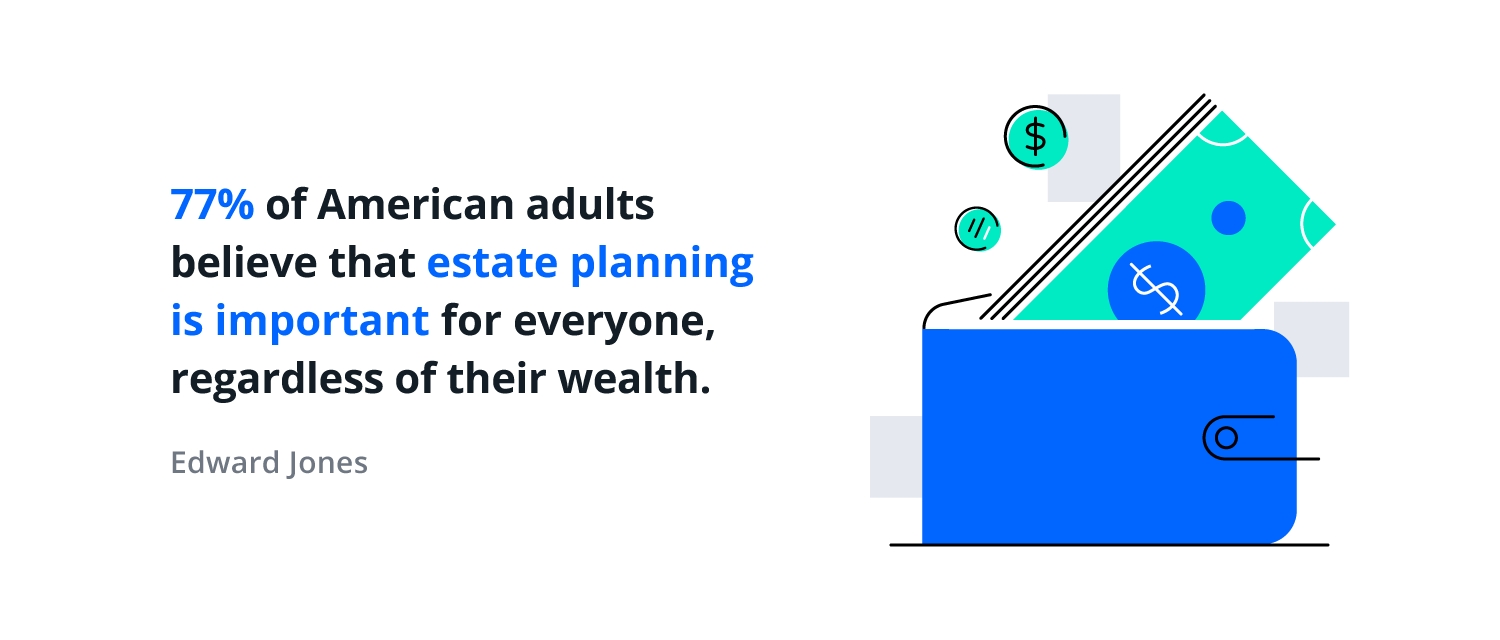 Inheritance Statistics
Most working age people around the world plan to leave an inheritance to their children. However, the reasons for leaving an inheritance vary, from believing it to be the right thing to do to covering the cost of a funeral.
Why Is Estate Planning Important?
Passing away without a will — also called dying intestate — means that courts ultimately decide who receives your assets. To prevent that scenario, you should write a will and update it regularly. Additionally, proactive estate planning can allow families to bypass time-consuming and expensive probate court proceedings and cut down on family drama arising from estate disputes.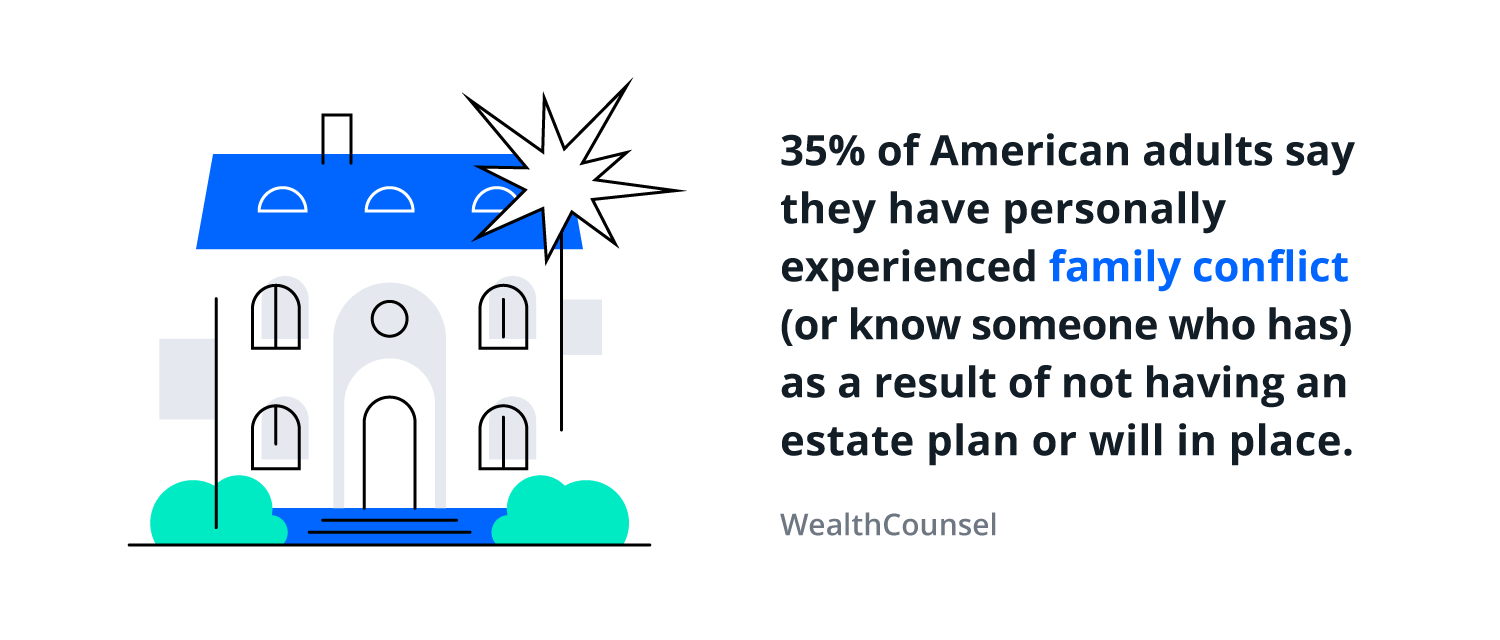 Why Do Many People Push Off Estate Planning?
Some delay estate planning because they believe certain common myths about wills — for example, that they are confusing or expensive. Others believe that they don't have enough assets to warrant writing a will.
COVID-19 Estate Planning Statistics
Interest in estate planning — especially online estate planning — has ballooned during the COVID-19 pandemic.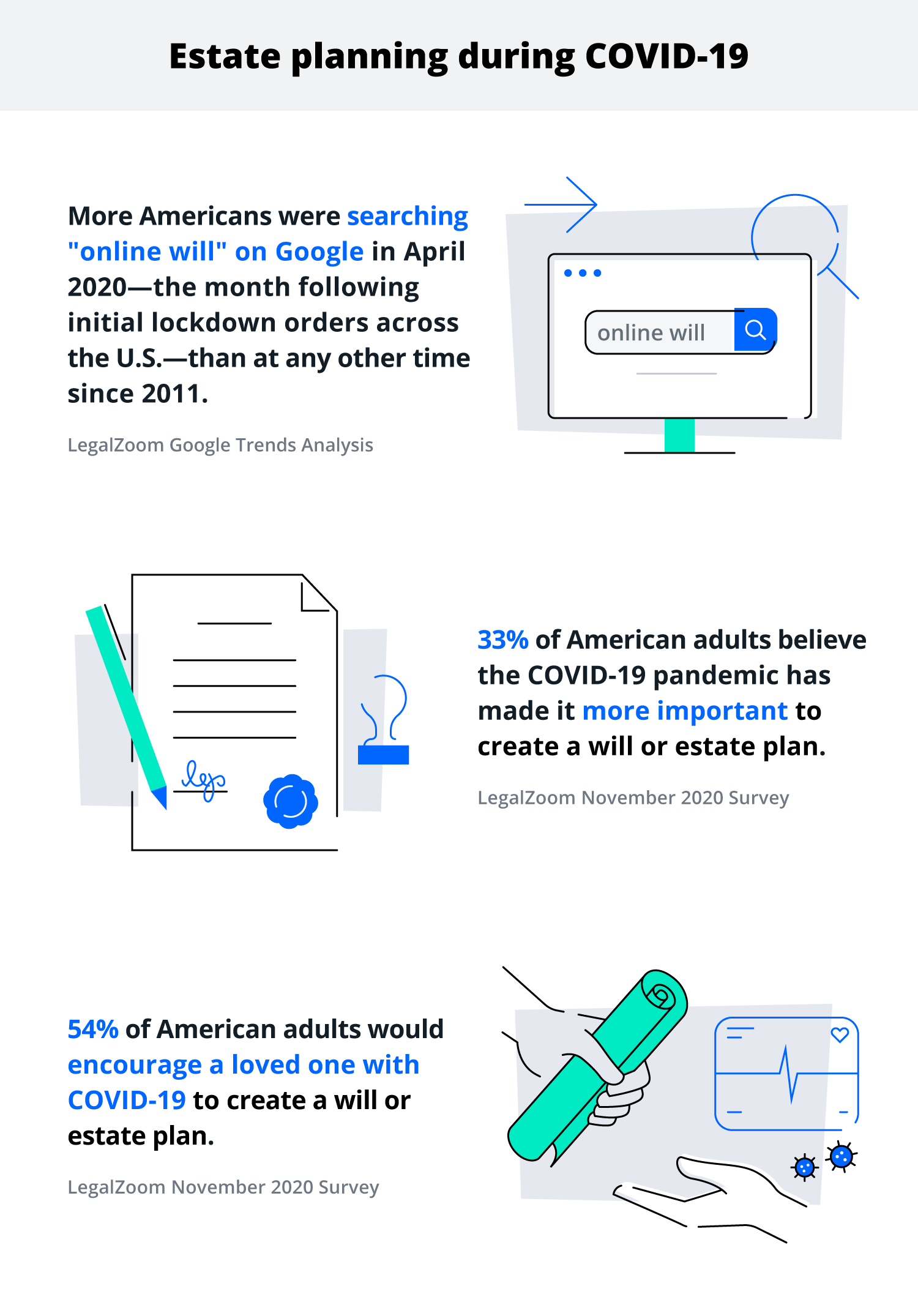 Tips for Estate Planning Successfully
Every estate plan should take into account four considerations: what should happen to your assets when you pass away, how you will help your family maintain its financial well-being, how you can avoid the often lengthy and expensive probate process, and how you can eliminate or minimize estate taxes.
Here are some estate planning best practices — as well as some common mistakes to avoid:
Downloadable Estate Planning Binder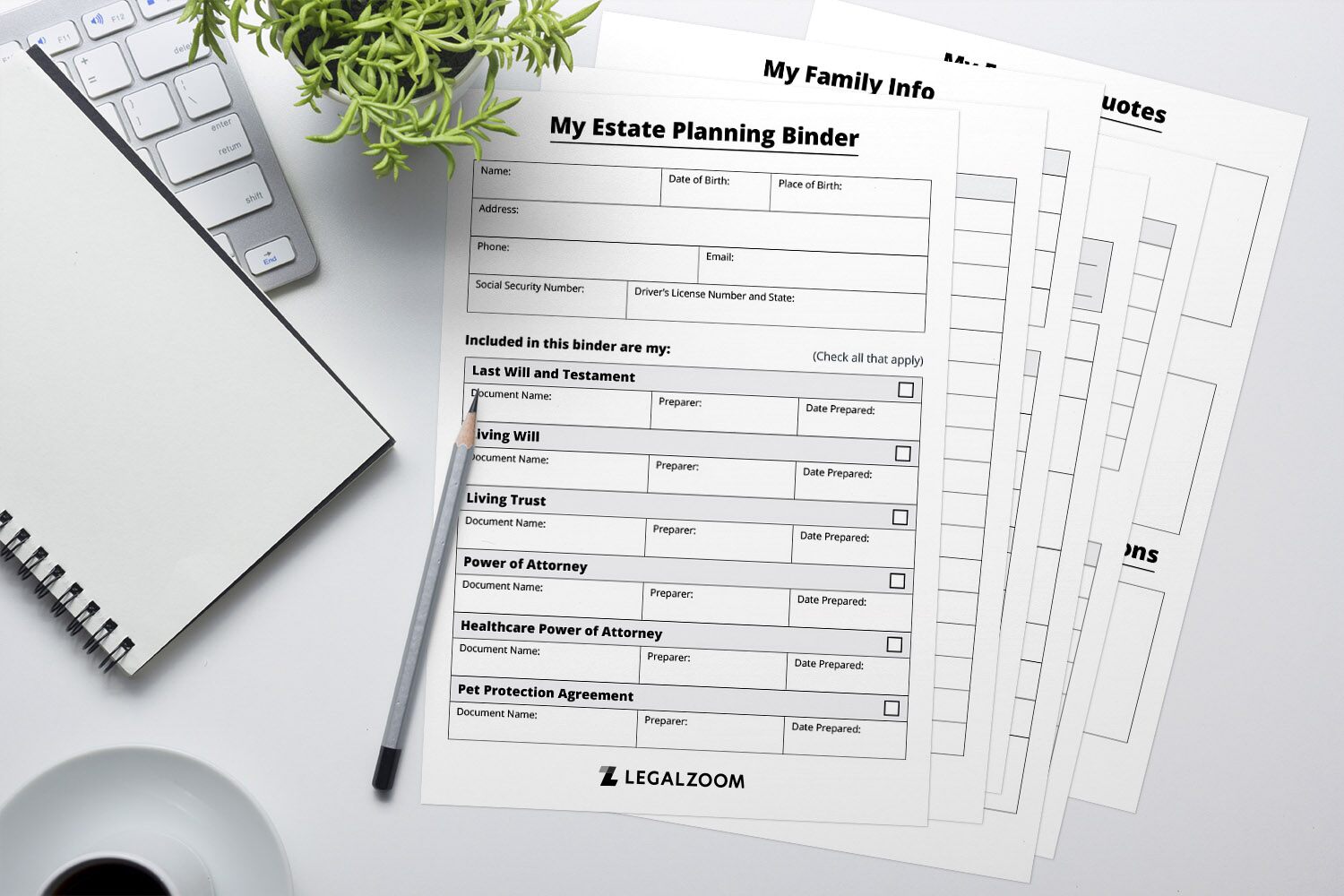 For help organizing your important estate planning documents and ensuring that loved ones have all of the information they need in one place, check out our downloadable estate planning binder.
In it, you can specify where to find important documents, express your funeral wishes, record important digital account passwords, and communicate your favorite quotes and life lessons. Print out the pages and assemble them into a binder. Then, let your family know where they can find the binder.
If you've been meaning to create an estate plan — especially amid the COVID-19 pandemic — but don't know where to begin, let us help. Our estate planning bundles guide you through the entire process of creating last wills and testaments, living trusts, powers of attorney, and living wills — all with the help of trusted, friendly attorneys.
Plus, there's no need to lock in all of your decisions the first time! We offer free revisions on all of your documents.