Every year, 135,000 children are adopted in the United States, according to the Adoption Network, and 428,000 kids in the U.S. are in foster care. That's a lot of children in need of loving homes. If you've been thinking about adopting a child, you might be confused about where to start. You're not alone.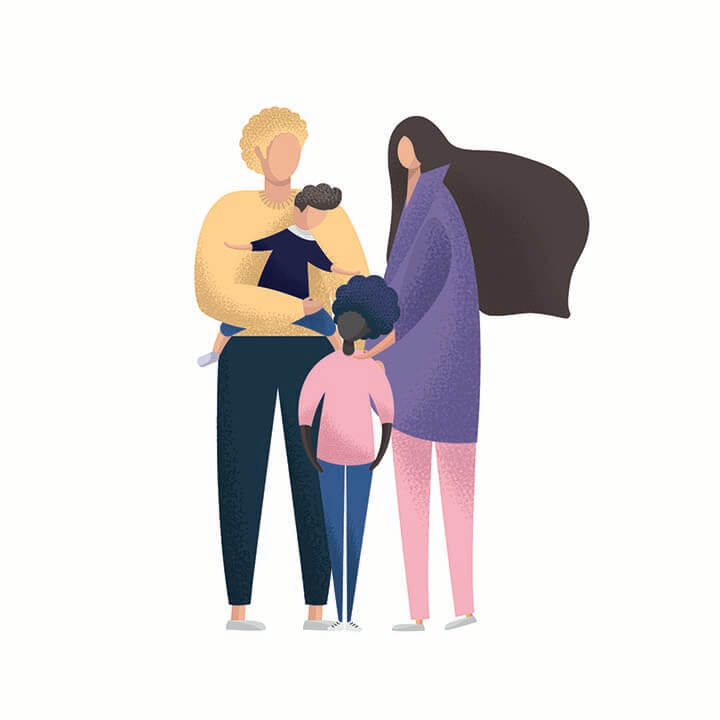 "The adoption process can be very complicated, and many families find it confusing and overwhelming," says Caitlin Phillips, LCSW at Hello Baby Adoption Consultants. "Parents seeking to adopt often turn to Google to get informed, but the internet provides way too much information to make sense of it all."
Before you see an adoption consultant like Philips, you can start your research on avenues for adoption, the pros and cons of each, child adoption costs, and where to begin your exciting journey.
Your Adoption Options
There are a few different ways you can go about adoption. According to Philips, you can go with the domestic infant, foster-to-adopt or international routes.
With a domestic infant adoption, Philips said the pros are that the child is usually placed with the adoptive family as an infant, sometimes directly from the hospital where they were born. And, depending on the state, the biological parents can give their legal consent after the birth and the adoption can happen quickly. The cons are that these adoptions are not state or federally funded, and in some states, biological parents can change their minds and parent the child even after giving consent for adoption.
With foster-to-adopt, Philips said a pro is that children of all ages and sibling groups need permanent homes through adoption, and these adoptions are state-funded, so there are minimal or no costs to the adopting family. The con is that the children that a family fosters and wants to adopt could be reunified with their biological family. This is positive for the children and their biological families but can be very tough emotionally for the foster-to-adopt family.
With international adoption, Philips said that a pro is children are placed when they are young, but not infants. Also, "the child is deemed an orphan and available for adoption without a time period for the birth parent(s) to choose to parent." The cons are that adopting families pay all the costs, changes occurring in the country where you're looking to adopt may affect your adoption, and adoptive parents need to pay travel costs.
Looking into each option and weighing the pros and cons is key. According to Nicole Witt, executive director at The Adoption Consultancy, if you want a newborn and to have as much family history as possible, then go with a domestic infant adoption. If you're OK with adopting a toddler, not having contact with the birth family, and having a limited knowledge (or no knowledge) about family health history, then international adoption is better. If you're limited on funding, and you are open to helping a child who had a traumatic past or wouldn't grow up in a family environment, then foster-to-adopt is a great choice.
The Cost of Adoption
The cost of adoption varies depending on what option you choose. Foster-to-adopt is essentially free, but the domestic private and international private adoptions will cost you thousands of dollars.
Jeanette Yoffe, M.A., M.F.T., and executive director and founder of Celia Center, said that costs range from $20,000 to $40,000 for a domestic private adoption and $20,000 to $50,000 for an international private adoption.
How to Start Your Adoption Process
When you're ready to start the adoption process, Yoffe recommended going to a local agency, attending an orientation meeting and/or meeting with an adoption consultant. She said three websites are helpful: Adoption Attorneys, National Adoption Agency and Adoption Laws State by State.
According to Witt, even if the journey or costs seem challenging, there are ways to make it work and ensure you can bring a child into your warm and welcoming home. "There's no denying that adoption can be an overwhelming process, but there's no need to go it alone," said Witt. "Build an experienced and ethical team to guide you through the process. Also, don't get discouraged by the costs. There are many paths for gathering the needed resources."