Entity Name Check
An Entity Name Check will let you know if your desired business name is available for you to reserve or if the name is already in use.
The LegalZoom Free Entity Name Check Service
Let LegalZoom help you conduct your Entity Name Check - at no cost to you. In addition to saving you time with this free service, there are other distinct advantages:
We will contact you with the results as soon as the check is completed

We keep all of your information strictly confidential

In addition to conducting the Entity Name Check, LegalZoom can also help you set up your business structure

Our free entity name check service can determine if your requested business name is available, but until a business name is officially approved and filed with the state (i.e., with a business formation), the name can still be secured by another party.
To check the availability of your desired business name, get started with The LegalZoom Entity Name Check today.
---
Click here to choose the business type that's right for you and start your business now.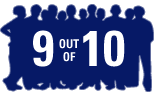 9 out of 10 customers
would recommend us
to friends and family.

Upfront. Reliable.
No hourly fees.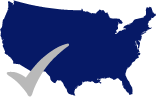 Our documents have been
accepted by courts and government
agencies in all 50 states.
© LegalZoom.com, Inc. All rights reserved.