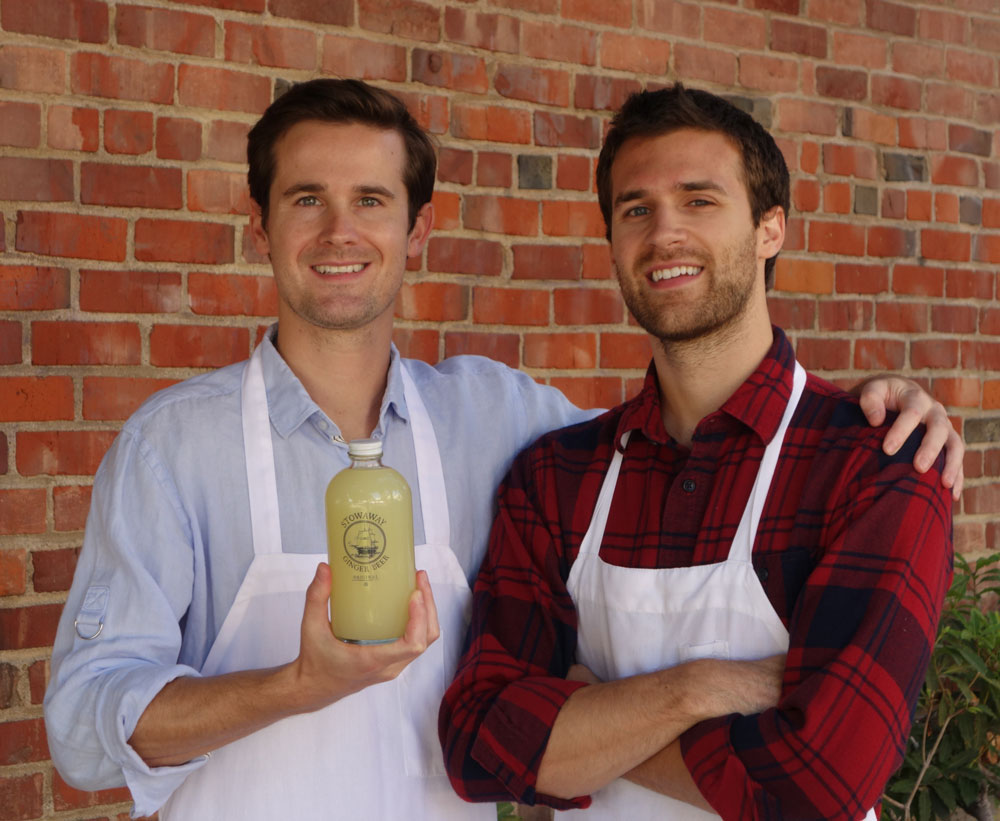 It was never a question of whether brothers Jon and Pat Mathisen would start a business together, only a matter of what the business would be.
The inseparable duo is the product of a tight-knit family of four siblings who grew up in Seabold, a small community on Bainbridge Island in Washington State.
"We've always been a package deal; if you call me to hang out, my brother is going to come along," said Jon Mathisen, the younger of the pair. "We've always made a good team, and it just made sense to go into business with him, because we know each other's strengths and weaknesses inside and out."
In Search of an Idea
Both brothers found themselves working different jobs in freight forwarding in Los Angeles in 2013, when they started kicking around a few ideas for businesses they could start together.
"We had a couple ideas for businesses around importing goods, but that didn't really work out, and we were sitting around one day and my brother was just like, 'What about ginger beer?'" said Mathisen.
Though not as widely consumed in America as its sister product, ginger ale, the Mathisen boys grew up drinking the English beverage whenever they had an upset stomach, and often tinkered with their own recipes at home.
"Ginger beer is a nice beverage because I think it's one of the few that can live in a health foods store and be in a bar. Not many drinks bridge that gap," said Mathisen, adding that the beverage is commonly brewed both with and without alcohol, and is used in many cocktails like the Moscow Mule and the Dark 'N' Stormy.
Organic: in the Family Tradition
For their non-alcoholic product, the Mathisen brothers sought to perfect a recipe using non-GMO organic ingredients, something that was missing from the market at the time.
"Our grandma had a little organic farm when we were growing up, and we would work on it every weekend," explained Mathisen. "Our mom also worked in a health food store in the '70s before organic was really a thing, and we knew there was no organic ginger beer out there yet, and we really liked the organic beverage we had come up with, so we thought why not take a stab at it?"
The brothers spent the summer of that year perfecting their recipe and building a brand that paid homage to their hometown, before turning their attention to the task of setting up a formal business.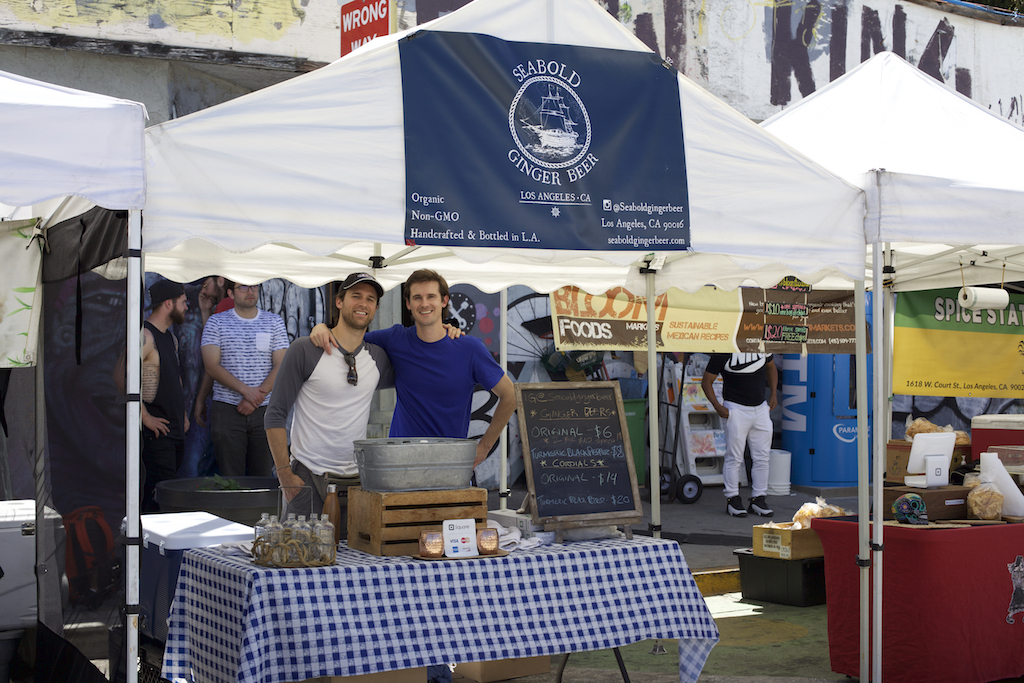 From a Brew to a Business
"We didn't know the first thing about wholesale, pricing sheets, getting it into our customers' hands legally," said Mathisen. "You can't just set up a little stand in front of your house like a lemonade stand; there's a lot of regulation, and we had to figure out how to jump through those hoops and do it the right way, the legal way."
Mathisen explains that they not only had to navigate state laws, but federal and county regulations as well, something neither felt properly equipped to do on their own. The two eventually took their newly minted company, Seabold Ginger Beer, to a legal professional in Los Angeles in hopes of getting some assistance.
"When it came time to incorporate, her fees were too expensive; we were a small business, we were just starting out, we couldn't afford an arm and a leg," said Mathisen. "We saw some ads for LegalZoom, and I know they're a reputable outfit, so I called them one day and they were super helpful."
Positioned for Growth
Seabold Ginger Beer officially incorporated in December of 2014 in the State of California. Today the brand can be found in over 50 stores, markets, and cafes across Los Angeles and Orange Counties, as well as the farmer's markets that the Mathisen brothers personally staff every weekend.
The company currently operates out of an incubator kitchen where they're able to make approximately 1,200 bottles per week, but that's hardly enough to satisfy the demand they've discovered. Now the two are hoping to build their own facility where they can bottle between 4,000 and 5,000 organic ginger beers each week, while reducing their costs.
"Our goal is to be an affordable premium drink. I think we're well on our way, and LegalZoom certainly helped us get there," said Mathisen.