Your company's social media strategy is the big-picture approach you'll use to reach your social media goals. It takes into account your target audience and where you'll find them online, what you want to accomplish, and the type of content your business can share.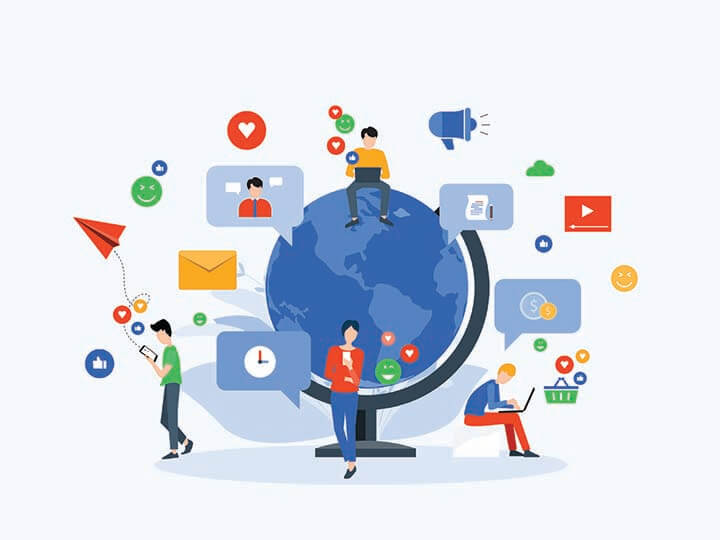 Your social media strategy lays the groundwork for the action you'll take. Here are six tips for creating a winning strategy.
1. Set Goals
What do you want to accomplish? Social media goals often involve measurable metrics. "The most important metric for small-business social media is ultimately sales," says Bobby Reed of law firm marketing services company Capitol Tech Solutions.
Define what you want to accomplish in terms you can measure.
When you're starting on a new platform, your first goal might be to gain a specific number of followers in a defined timeframe. Later, the goal could change to converting followers to customers.
2. Identify Your Strengths
What do you do best, and how will you use that on the social networks that reach your target audience?
If you can showcase your business visually — you're a florist or a home stager, for example — you might want to leverage that by putting your effort into Pinterest or Instagram. They're image-based and popular with women.
If you've got lots of "how-to" content ideas, your strategy might be to create a blog with information your audience values. Video is popular and offers another way to demonstrate your expertise on YouTube and Instagram Stories.
Businesses targeting a local audience should build their strategy around the fact that they're locally owned, says marketing consultant Steve James. "Their major plus is actually being in the neighborhood, so they can attract new customers by highlighting the differences between local suppliers and big-box, multinational companies," he says.
3. Create a Plan With a Calendar
Planning content in advance forces you to be more thoughtful and strategic.
"Too often, businesses just post content without any thought or reason behind it," says social media strategist Kelly Sturtevant. "A funny meme can certainly bring in engagement to your brand but, if that's all you're posting, your audience will move on from your platform very quickly."
Sit down with a calendar and schedule what you'll share, where, and when. Factor in the type of content your customers like as well as scheduled events, holidays, and other activities.
4. Provide Value
One of the best ways to build a loyal following on social media is by providing value. Identify customer problems and how you can help solve them.
"Give away some of your know-how, and you will build credibility and goodwill," advises Sandra Thomas of Clever Dog Communications. "If you're an interior designer, write a visual blog post about the three most important things to consider for living room lighting. If you're a pet groomer, it might be what you can do yourself to save money on pet grooming."
5. Post and Engage Consistently
"What's the first thing that people are going to do before they come to your business? They will look online and, if they see a page that hasn't gotten any attention since 2014, they may move on to the next on the list," says social media consultant Nancy Green.
Try to post at least once a day while constantly monitoring comments and shares. Responding to both helps personalize your business while you build real connections with followers.
6. Convert Social Media Connections to Email Subscribers
If your primary social network disappears tomorrow, you'll lose all of your connections. Avoid being overly dependent on platforms you don't own by building one you do — an email list. Devote a portion of your social media plan to converting followers into subscribers.
"Give people incentives for signing up, such as discounts or premium downloadable content," says Juliana Weiss-Roessler of WR Digital Marketing.
Track user demographics and preferences with the administrator tools provided by social networks to continually refine your strategy, but understand that progress takes time. "Social media success does not happen overnight," Reed says. "Focus on a long-term plan of at least six months, then evaluate your metrics."