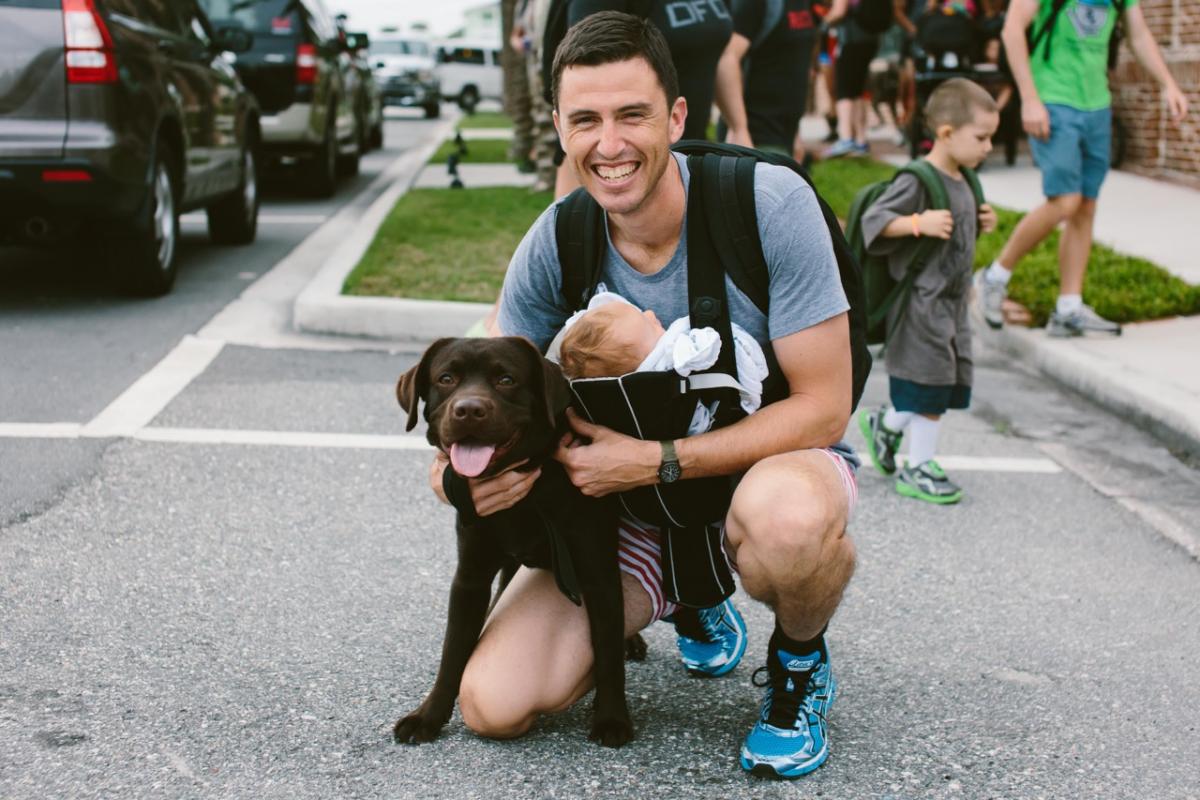 Changing Lives One Ruck At A Time
Jason McCarthy describes his life immediately after leaving the military in 2008 as having hit "rock bottom."
The former 10th Special Forces staff sergeant was nearly broke, out of work, recently divorced, and struggling to adjust back into civilian life. The only thing that kept him going, he said, was his chocolate labrador, Java. "I was like a guy living a country song," he jokes. "All he's got is himself and his dog."
McCarthy did have one other asset, although it didn't seem very valuable at the time. Drawing inspiration from the heavy-duty survival packs he and his fellow soldiers carried around Iraq—an exercise known as "rucking"—he considered designing a backpack that would have the rugged functionality of military gear, but be designed for civilian use.
An Idea in Search of an Audience
McCarthy played around with the idea, but admits that he didn't know the first thing about sewing, manufacturing, marketing, or distributing a product. Yet believing in the strength of his idea, he founded GORUCK.
"People were like 'what's the hardest thing [about starting a company]?' and I'd say, 'everything.' Everything was my biggest challenge, because I didn't know anything about it," he said.
Though the idea was little more than a hobby at the time, McCarthy wanted to protect it, despite not having the money to file patents and trademarks with a traditional law firm. That's when he discovered LegalZoom.
"I didn't want to spend thousands of dollars wasting money on that, and I had heard of LegalZoom and thought it couldn't be that hard, and I was right." he said. "I still have the napkin sketches that I drew while I was filling out the application."
The military culture that McCarthy had been entrenched in since 2001 discourages many of the attributes that are vital to entrepreneurial success, like creativity and self-promotion. There was one attribute, however, that McCarthy pulled straight from his military training, and it ultimately helped him get his company off the ground.
"I learned in the military that you can solve any problem if you build a team and just keep after it," he said. "I don't think it's a prerequisite to have been in the military, but in my case, it's the reason why I am where I am."
Those problem-solving skills, along with some help from the fellow former Green Berets McCarthy employed, helped the company adjust its strategy when it became obvious that, in his words, "nobody wanted to buy the bag."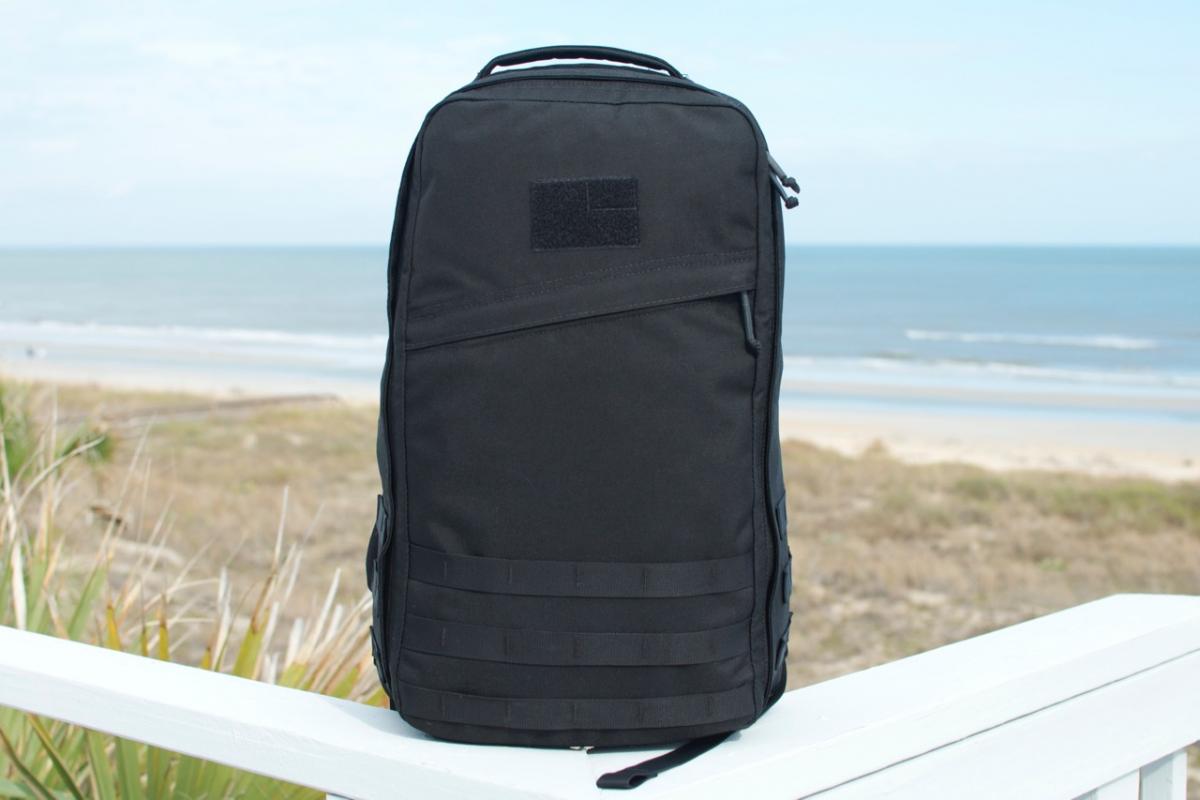 Enter the GORUCK Challenge
With no marketing experience and his every last penny invested in inventory, McCarthy had to find a unique way to sell the bags that were collecting dust in his basement. That's when he created the GORUCK Challenge.
The team-based endurance event takes a group of participants, packs their GORUCK bags with weights, and puts them through a series of challenges led by former Special Forces. During these military-like missions, participants can help carry some of the weight on their teammates' backs, or ask for help when needed.
The events soon took off, and the bag sales eventually followed. "People don't want to buy a thing, they want to believe in something, they want to have an experience," said McCarthy. "The GORUCK Challenge is a real experience."
Last year, live events and equipment sales helped GORUCK pull in total revenues of $15 million: 80% from gear sales and 20% from events. Now McCarthy is able to give back to the military community that helped inspire the idea, both through hiring veterans and through the company's nonprofit, Java Forever, created in memory of his first chocolate lab and registered using LegalZoom.
Today, McCarthy has a chocolate lab named Monster, who serves as the company's unofficial mascot and president of GORUCK nation, but it's no longer just one man and his dog. He and his wife Emily have three kids: Jack, Ryan, and Natalie.
The Next Big Fitness Movement
Moving forward, McCarthy believes that rucking will surpass other extreme endurance challenges like Tough Mudder and marathon races, and believes it has the potential to become an everyday alternative to jogging.
"The bigger you are, the harder it is to run, but the more important it is to do cardio," he said. "If you put 20, 30, 45, 50 pounds on your back and go for a walk, it's called rucking; you build strength, it enhances your cardio, it's better for your knees, and you can do it with friends."
Although the company has seen a lot of success in recent years, McCarthy believes it's only the beginning of a bigger movement and brand that encompasses live events, apparel, and gear.
"I think we're just coming into our own now, finally," he said. "Everybody always says be patient, and it's good advice; we've been building a foundation, and we're finally ready to grow."
McCarthy also advises budding entrepreneurs to come up with 100 reasons why they should not start a company, and then, if they're still interested in moving forward, get started on the paperwork.
"If you can't figure out how to set up your own company through LegalZoom, you probably shouldn't be starting a company, because it's really easy," he said. McCarthy adds that GORUCK couldn't have made it this far—and changed as many lives as it has—without access to affordable legal services when he needed them most.