Insurance generally exists to cover the costs associated with any damage you experience or that you cause to someone else or their property. You pay an insurance company for protection and, in return, the insurer promises to step in should you experience a claim against you.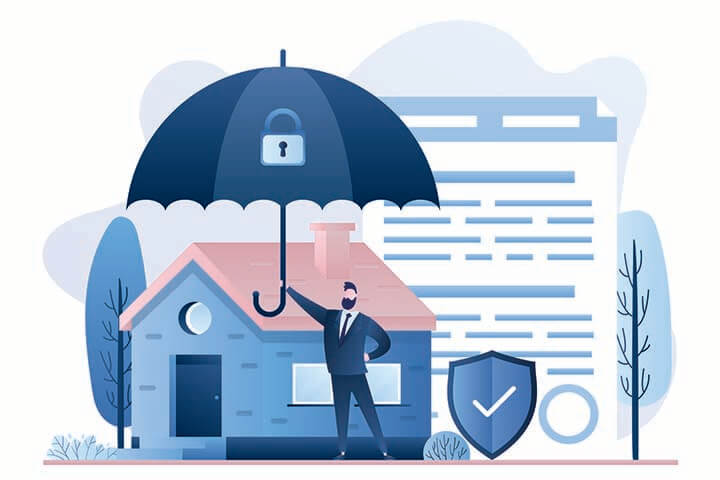 For example, car insurance covers most or all of the costs that may result from getting into an accident. Depending on the level of insurance coverage you choose, your insurance company might pay for an injured party's medical costs, damage to cars and property, and a rental vehicle while your car is being repaired. Renters insurance covers the cost to replace your personal items stolen or damaged while you live in a rental property—just as homeowner's insurance covers the cost of damage to your home due to natural events like hurricanes or to criminal mischief or robbery.
You can also purchase insurance to protect yourself from financial harm, should someone sue you. As a business owner, you have several options for insurance coverage, depending on your situation and industry.
General liability insurance
"General liability is often the first type of insurance that someone would purchase for their business," says Brent Thurman, president of Bear River Mutual Agent: Keystone Insurance. "It really aims to cover liability for bodily injury (such as a customer slipping and getting injured on your premises) and property damage (such as a contractor who damages your property while working)," he says.
Some industries need additional coverage, such as those in which financial loss may be more likely due to the work performed.
That's where professional liability insurance comes in. "It can minimize your exposure if you're in a higher-risk industry," Thurman says.
Depending on your field, you may be able to bundle your professional liability coverage with other insurance policies you've already purchased, such as general liability.
What is professional liability insurance?
"Professional liability insurance covers individuals and businesses if they are found negligent in the professional services [they] provide, [or] if [they or their] employees cause a client financial harm due to mistakes made or failure to perform a service in an agreed-upon manner," says Walt Capell, president of Workers Compensation Shop.
Capell explains that professional liability insurance covers three main types of damage:
Negligence—failure to take care to prevent something bad from happening
Misrepresentation—providing misleading information
Violation of good faith and fair dealing—not being honest in your intentions or willingness to abide by an agreement
Who needs professional liability coverage?
Although professional liability insurance is a type of business coverage, not everyone may need it.
"Businesses that need this type of insurance coverage … provide professional services to customers," Capell says. This list includes accountants, architects, engineers, lawyers, consultants, counselors, insurance brokers, financial advisers, and real estate agents. Creative professionals—such as writers, graphic designers, and photographers—may want to consider it as well.
Chris Michaels, founder of the blog Frugal Reality, and whose family has owned an insurance agency for more than 30 years, explains things a little differently. "Broadly speaking, anyone who holds themselves out to be an 'expert' in some activity, or who has special training … anyone holding themselves to have unique or special knowledge in certain areas, or [who] is in an activity of almost any sort that may cause bodily injury, property damage, or financial loss should consider purchasing professional liability [insurance]," he says. Michaels suggests professional liability coverage should be in addition to general liability insurance.
What types of liability insurance are available?
Michaels says that there are two main types of liability coverage: claims-made and occurrence. Coverage depends on the timing of the claim. Claims-made insurance covers you as long as your policy is in force, regardless of when the event took place. For example, if a client sued you five years after using your services, you should be covered as long as your liability insurance is in place. Occurrence-based coverage covers losses during a specific policy period.
As always, it's best to talk to an insurance broker about your particular business situation, but if you're providing expert opinions or counsel, professional liability insurance may help you sleep better at night.
Need help building your business? Check out these special offers on small business solutions from LegalZoom's trusted partners. From bank accounts and point of sale systems to business insurance and licensing, LegalZoom's partners can help you turn your big idea into big business.