Being named the executor of an estate conveys some important responsibilities. You'll need to create an inventory of the deceased person's assets, serve notice to creditors if there are outstanding debts, and distribute assets from the estate to beneficiaries. 
To do all of those things, there's an important step you'll need to complete: obtaining legal authority through a letter of testamentary.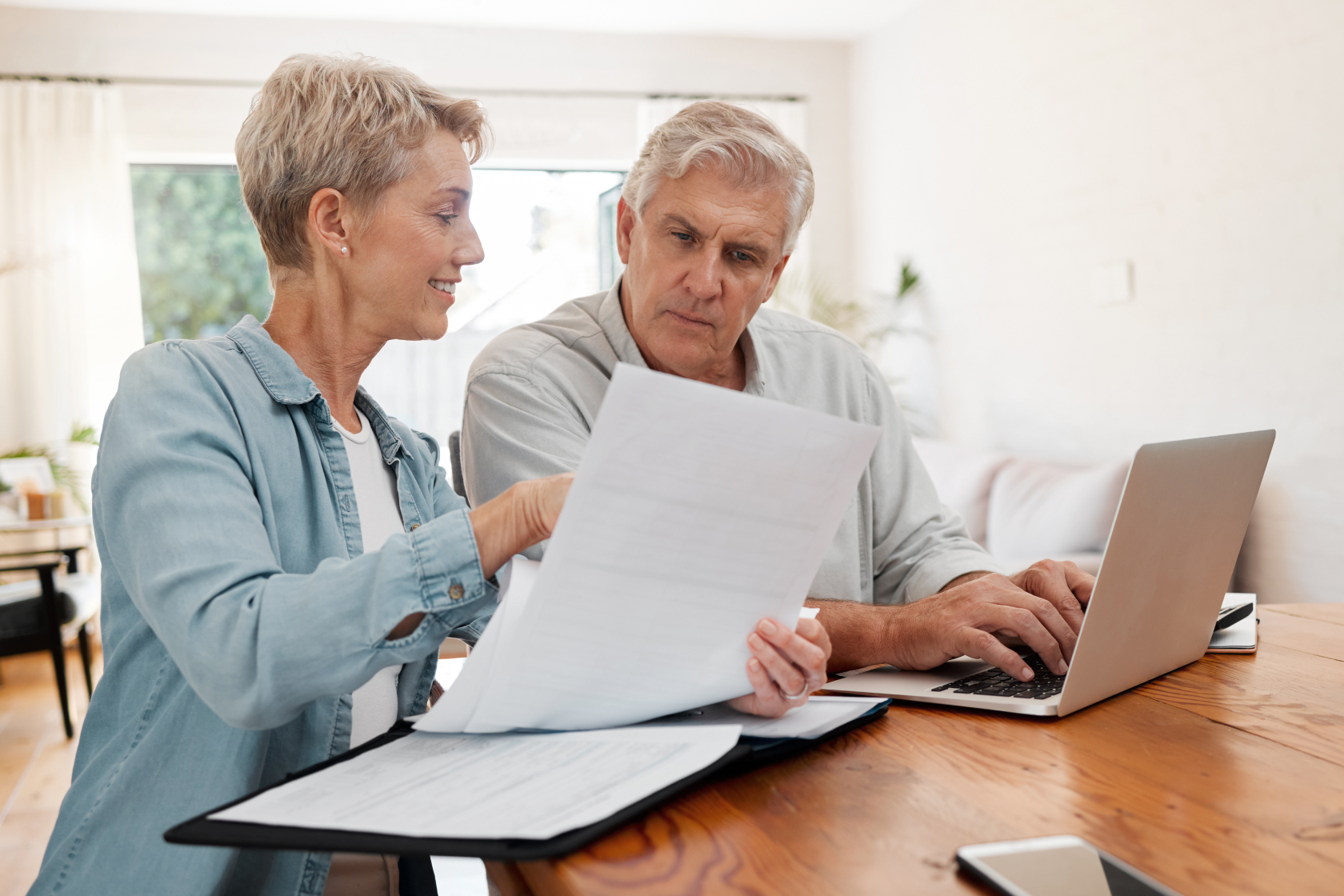 What is a letter of testamentary?
A letter of testamentary is a legal document granted by the probate court that permits a person named an executor to administer an estate. Letters of testamentary allow the executor of an estate to serve as a personal representative on behalf of someone who has passed away when handling financial and other affairs in accordance with state probate laws.
Along with a copy of the deceased person's death certificate, letters of testamentary equip the executor of an estate with the necessary power to navigate probate and fulfill their duties. Executors are expected to act in a fiduciary manner, which means they're obligated to act in the best interests of the estate and its beneficiaries.
Letters of testamentary are not required for the administration of a trust. A trust may be incorporated into an estate plan alongside a last will and testament. Trusts are exempt from probate under state law, however, with a trustee rather than an executor handling estate administration. A trustee does not need to obtain letters of testamentary to perform their duties.
How do you get a letter of testamentary?
When someone has died, an executor must be named to oversee the handling of their estate. If the decedent left a last will and testament behind, their executor may be named in that document. That person might be the deceased's spouse or partner, one of their children, another loved one, a trusted friend, or another individual outside the family.
Note that when a person dies intestate—meaning they didn't have a will—a probate court can appoint an executor to handle estate administration. Generally, any adult who's of sound mind can submit a petition to become the executor of an estate.
The court will schedule a hearing to review the petition and issue a ruling on whether the petitioner should be named executor. Depending on state law, individuals with prior felony convictions may be barred from serving as executors.
Once you're appointed as executor of an estate, you can take the next steps to get a letter of testamentary. To do that, you'll need to file a request with a probate court and provide certain documents, including:
A copy of the will if the deceased person had one
A copy of the death certificate
Identifying information about yourself
You'll also need to fill out any paperwork the court requires by law and pay any necessary fees. The court will then schedule a hearing to verify the information you've submitted and make sure that you're able to serve and meet state qualification requirements. The timeframe to get a letter of testamentary document issued can take several weeks to several months, depending on the court's schedule.
Legal authority of an executor in managing an estate
There are certain duties executors are expected to carry out on behalf of the estate in order to manage the affairs of the decedent. Once an executor is able to get a letter of testamentary from the courts, they're able to do the following:
Send a "Notice to Heirs" document to the deceased person's family members and individuals mentioned in the will (if one exists) that the probate process has begun
Contact the decedent's financial institution to access their bank account and other financial accounts that are included in the estate
Validate the deceased person's will if it's challenged
Manage real estate and other property until those assets can be distributed to the deceased person's heirs
Notify creditors that the decedent has died
Inventory and sell assets of the estate if necessary
Pay expenses, including taxes and outstanding debts
Hire a probate attorney to handle any issues of law that might arise
Obtaining a letter of testamentary is an important step, but it's not a blanket document that allows an executor to act in any way they'd like. There are some things an executor can't do, including:
Changing the beneficiaries of the estate or excluding beneficiaries that were named in the will
Excluding heirs who are entitled by law to receive an inheritance when the person dies intestate
Blocking adult children or other loved ones from contesting the terms of the will
It also prohibits an executor from misusing or abusing money or other assets of the estate, including in any way that benefits them directly. For instance, they can't transfer money from a decedent's bank account to their own account at the same financial institution.
That goes back to the executor's obligation to act in a fiduciary manner. If the beneficiaries of an estate believe that an executor has committed a breach of fiduciary duty, they can file a case with the courts asking to have the executor removed.
What's included in a letter of testamentary?
The form a letter of testamentary takes usually depends on state and local laws. For instance, if you live in Connecticut, a letter of testamentary document might look different than one issued in Texas or Florida. However, a Connecticut letter of testamentary can grant the same powers as one from another state, regardless of form.
In many cases, the letter itself is shorter than the paperwork you'll need to fill out to obtain one. Generally, letters testamentary should include the following details:
The deceased person's name and date of death
Name of the county in which they resided
Executor's name and mailing address
Name, signature, and seal of the clerk of probate court who authorized the letter
A letter of testamentary may also include specific instructions about the scope of the executor's powers and duties, as well as any limitations to those powers.
As an example, say that your aunt names you the executor of her estate in lieu of her spouse and adult children. Once you have the letter of testamentary in hand, you'll be able to take the next steps to administer your aunt's estate. That might include sending copies of the letter of testamentary to her bank on behalf of her surviving spouse, paying off debts, and distributing assets to her children according to the terms of her will.
Petitioning the probate court for a letter of testamentary without a will
When someone dies without a will, that can add a wrinkle to probate and estate administration. However, it's possible to get the equivalent of a letter of testamentary when there's no will to refer to regarding the deceased person's wishes for distributing their estate.
To get a letter of testamentary without a will, you'll need to open the probate process with the appropriate court. The court will appoint an administrator, who serves the same function as an executor and acts as the decent's personal representative. In most cases, an administrator is the deceased person's spouse or next of kin, but another loved one or trusted individual may be appointed if they have an interest in the estate.
An administrator can seek what's called a letter of administration, which grants the same powers as a testamentary letter. In other words, you'd have the legal authority to oversee the handling and disposition of assets belonging to the estate using this document.
Naming an executor is an important part of an estate plan
Estate planning can encompass various actions, including creating a last will and testament or perhaps a trust. Drafting a legal will and naming an executor for your estate can be important steps to help minimize the burden of managing your estate for your loved ones once you're gone.
In terms of how to choose an executor, that can depend entirely on personal choice and your circumstances. As a general rule, it's important to choose someone whom you can trust to adhere to the terms of your will. If you have concerns about the will being unclear, you can take the further step of drafting a letter of intent or letter of instruction. These documents allow you to provide a detailed explanation of your wishes to your executor and your heirs.
FAQs
How much does a letter of testamentary cost?
The two most significant costs associated with obtaining a letter of testamentary are the filing fees you'll pay to the local court and attorney's fees if you're seeking legal help to complete the necessary paperwork. The cost can vary from state to state, but you could easily spend several hundred or thousand dollars on testamentary letters. Keep in mind that you're not required to hire an attorney to apply for a letter of testamentary, but having an expert do so may prove to be to your benefit.
What is an example of testamentary?
In legal terms, a testamentary document pertains to wills. There are different ways the word can be used. In the context of a letter of testamentary, it means a legal document that an executor of an estate needs to have to exercise their authority. In estate planning, a testamentary trust is a trust that's created through a will and takes effect when the willmaker dies.
What's the difference between a letter of testamentary vs. a letter of administration?
Both letters of testamentary and letters of administration convey the same powers and authority to someone who has been charged with overseeing a deceased person's estate. The main difference is that the court grants a letter of testamentary when an executor is named in a will, while letters of administration are used in situations where the person died intestate.
Find out more about Estate Planning Basics