With three promising vaccines nearing approval, the light at the end of the COVID-19 tunnel may be within sight. But will the vaccine come soon enough to save struggling small businesses?
According to a report from McKinsey & Company, 1.7 million small businesses that employ 20 million workers are most vulnerable to closing. While the vaccine does provide a sense of optimism, many small-business owners are taking a "hope for the best and prepare for the worst" approach.
"The release of the vaccine is going to be a big help, but it isn't going to be a quick and easy fix," says Mike Funkhouser, CEO of Small Business Mentor, a small-business resource platform. "Most of the companies that I work with have said that the vaccine is great, but they aren't expecting things to change overnight. I share these sentiments as well. We don't know when or how quickly the vaccine will be distributed, and we also don't know just how many people will refuse to take it."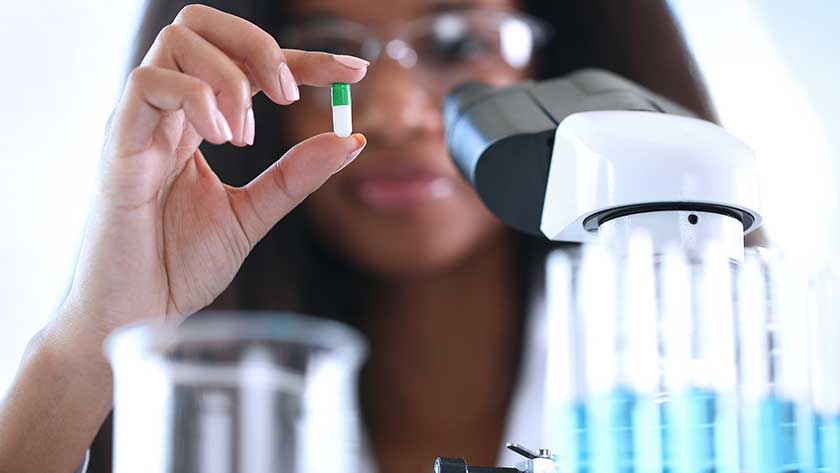 Cautious optimism
The approval of a vaccine could mean a quicker bounce back for certain industries, such as travel.
"Our first trip cancellation was a trip to Italy back in February 2020," says Cherise V. Stewart, chief travel officer with Irgo Travel, an agency that books all-inclusive vacations. "It was a free fall from there."
Stewart sees travel bookings starting to pick up, and the vaccine provides her with a sense of hope. "I have moved any group trips to 2022," she says.
The vaccine is also critical for small businesses that rely on customers coming to their location.
"In order to get back to thriving and even growing, we need things to normalize and people to feel and actually be safer going into their local shops, in person," says Samantha Myers, co-owner of Let's Dress Up, a princess-themed play and party space for kids in New York City. "The loans and funding have allowed us to sleep at least some nights and survive, but the vaccine is a critical component to our success."
Lainey Morse, founder, and president of Original Goat Yoga, is also looking forward to the vaccine. "Since our business is based on public events, the vaccine can be a game-changer of our survival, granted we're not entirely sure how many will get it, which will be the big wildcard," she says. "I anticipate that people will be desperate for experiences."
Reopening closed businesses
Businesses that provided services to companies that were forced to close or move teams to remote arrangements could also benefit from a vaccine.
Dan Bailey, president of WikiLawn Los Angeles Lawn Care, works with lawn care and landscaping specialists who survive based on contracts with businesses that only need work done when they're operating.
"A vaccine is incredibly important for them," he says. "Not just for their own health and safety, but to ensure their clients are staying open."
But Bailey doesn't have high hopes that the vaccine will be widespread anytime soon, though.
"With the U.S. not approving additional vaccines, it's really only going to be the top percentage of people who get it," he says. "While that will help, I don't think it will do enough to solve the issue on a larger scale. My guess is we're looking at late 2021 for that."
Potential complications
The vaccine could also create some issues, says Jamie Hickey, principal of Xotive Facility Solutions, a Philadelphia-based office furniture retailer. "A problem that could arise is that my employees have voiced concerns over having to be forced to take the vaccine," he says.
Hickey says he won't make the vaccine mandatory, but he's concerned that his clients will.
"We do a lot of work for Ivy league colleges and I'm wondering if they are going to make it mandatory to show proof of vaccination before being allowed to work," he says.
Morse says she anticipates that some businesses may require customers to show proof of being vaccinated in order to use their services.
"They will check a box when they purchase a class, much like they do with our terms and conditions policy," she says. "We have several immune-compromised location owners, and we need them to be safe as well as keeping our yoga instructor, other customers, and goats safe."
While the impact of the vaccine on the health of small businesses is yet to be seen, Funkhouser says the pandemic has demonstrated the strong will of business owners.
"While they are struggling and could definitely use some help from the government right now, small business owners aren't sitting around waiting for a vaccine or handout to get them through this," he says. "I think it has something to do with the entrepreneurial mindset."
Find out more about Prevention & Safety