There are two major ways to distribute assets after death: wills and living trusts. If you're thinking about how to distribute your money and property after your death, you need to understand what's the difference between these two legal documents.
Deciding when you need a trust vs. a will is a basic part of estate planning that determines how and when your heirs will receive your money. When determining which is best for you, it pays to understand the benefits of a living trust vs. a will.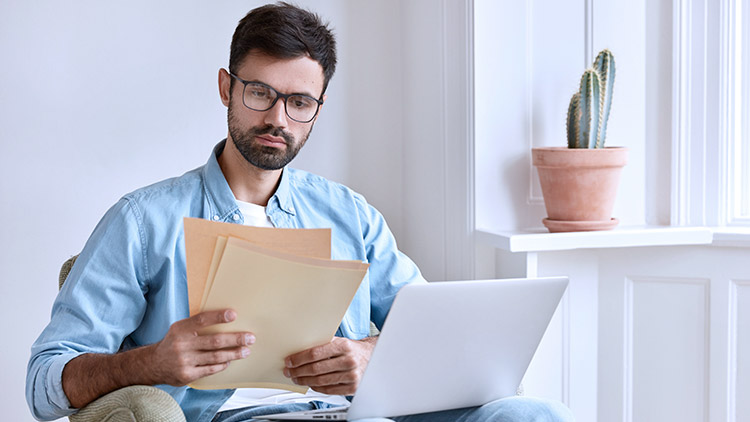 Trust vs. will
A will is a written document that directs how your assets—money and property—should be distributed after your death. When a person with a will dies, the will goes through a court process called probate, which allows a judge to supervise the distribution and any disputes that might arise.
You can write your own will or you can seek help from an attorney who can prepare one for you.
A living trust also distributes your assets, but does some things that a will does not. Importantly, your heirs may not have to go to court when all of your assets are in a trust upon your death.
Using a trust can keep your loved ones out of court, which can be less expensive and faster, and preserves your privacy (if that's a concern).
However, setting up a living trust is more work, because you will need to do the paperwork to move assets into the trust.
You should also note that the cost of a living trust vs. a will is higher because a trust is a more complex legal document, and according to trusts and estates attorney Lawrence Friedman, of FriedmanLaw in Bridgewater, New Jersey, administering a trust can be more expensive than administering an estate.
Why set up a trust vs. a will?
Friedman suggests that people look into trusts only if they truly need more than a will. So who needs a trust vs. a will? First of all, it's possible that you need both.
"Whether or not you have a living trust, you still need a will," says Friedman. "If you have a will, you don't necessarily need a trust."
Attorney Jane Fearn-Zimmer of Flaster Greenberg in Cherry Hill, New Jersey, echoes that advice. A will alone may be appropriate for people with limited assets and no special circumstances. Otherwise, she uses both for many of her clients.
Consider your goals
In the end, whichever you choose should be guided by your goals and your circumstances.
"Neither a trust nor a will is inherently better than the other," he says. "Which one makes more sense depends on the purpose of the instrument."
Find out more about Estate Planning Basics