Investment apps like Robinhood and SoFi have exploded in popularity, and many developers want in on the game.
But if you're considering building a trading platform, know that it is no easy task for small businesses, as cost, time to market, compliance, and other challenges vary widely from project to project.
An app like Robinhood, for instance, could cost well into the seven figures and take at least six to nine months to build, according to Adam Fingerman, who's shepherded hundreds of apps to market.
"It would require a cross-functional team that includes product owners, UX/UI designers, software developers, and quality assurance testers," says the chief experience officer at San Francisco-based ArcTouch, an app development studio that primarily serves medium and large companies.
Learn more about what it takes to build an investing app, from general design principles to fintech-specific requirements.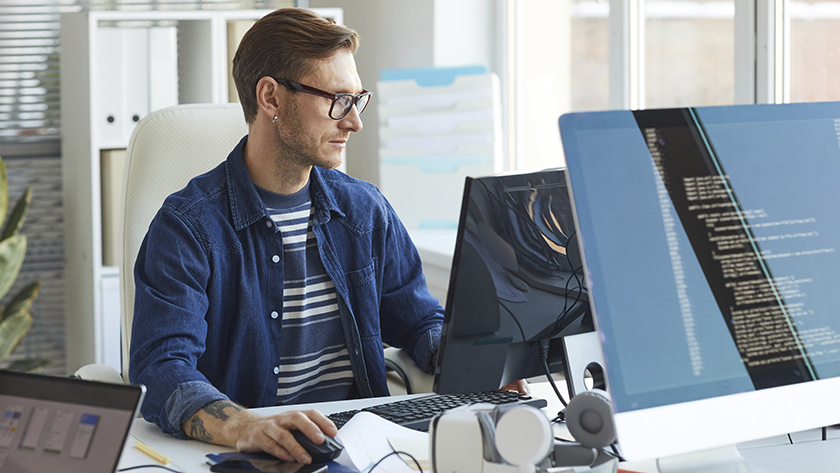 The four Ds of app development
App development and software project management typically follow four principles that guide companies and developers from concept to launch.
Discovery. Determine the ideal feature sets that are useful and enjoyable to use for the app.
Design. Create a user experience and visual design for a minimum viable product.
Development. Build the minimum viable product and test it.
Deploy. Release on the App Store or Google Store, analyze results, iterate and continue to improve the product.
Dawei Li, an outsourcing strategist at Aloa, offers these recommendations to improve the development process:
Before app development: Focus on creating a detailed feature and user stories document, as well as thorough wireframe and designs, which outline the entire flow of the application from beginning to end.
During app development: Create a custom workflow of tools (Jira, Zoom, Slack, etc.) and a custom development process to hold the development team accountable.
After app development: Work with the development team on a maintenance plan to resolve outstanding bugs and other issues.
"It's also important to construct a tech roadmap of new features based on user feedback," Li says.
Investment app costs & compliance
Several factors affect project expenses and duration, including the quality of the UX/UI design, the number of platforms the app will be built for, the number of languages supported, back-end system connections, applicable software development, and security and compliance validations.
Investment apps are usually required to register with the U.S. Securities & Exchange Commission and must comply with strict SEC regulations overseeing trading platforms.
"The SEC conducts audits on our product, and we must adhere to certain policies in any communications we provide to our customers," says Adam Pruden, the cofounder and chief product officer at Starship, which developed an app in 2019 that automates health savings account spending, saving, and investing through low-fee, exchange-traded funds, or ETFs.
Also expect to consult with a patent attorney, as some investing apps or components of apps may be eligible for patents, including user interfaces, workspace configurations, visual effects, and icons.
Cutting through the clutter
The biggest challenge, according to Fingerman, is narrowing the scope and staying focused.
"It's tempting to build in too much in your first version, which expands the time and the cost to deliver," he cautions.
He likens the process to building a steak knife, which is essential to a handful of kitchen tasks, rather than a Swiss Army knife, which does a bit of everything.
"Identify the small number of things you want your app to do better than the other apps out there and deliver on those perfectly," Fingerman says. "With over 1 million apps in the App Store, you have to do something different or better than the alternatives."
Find out more about Starting a Business