Corporate resolutions are written documents that provide accountability and legal compliance by keeping a record of actions taken by a board of directors.
A corporation is a specific type of business structure in which a board of directors makes decisions on behalf of shareholders. Corporate resolutions help keep the board of directors acting in the corporation's best interest by giving the shareholders insight into the board's decisions.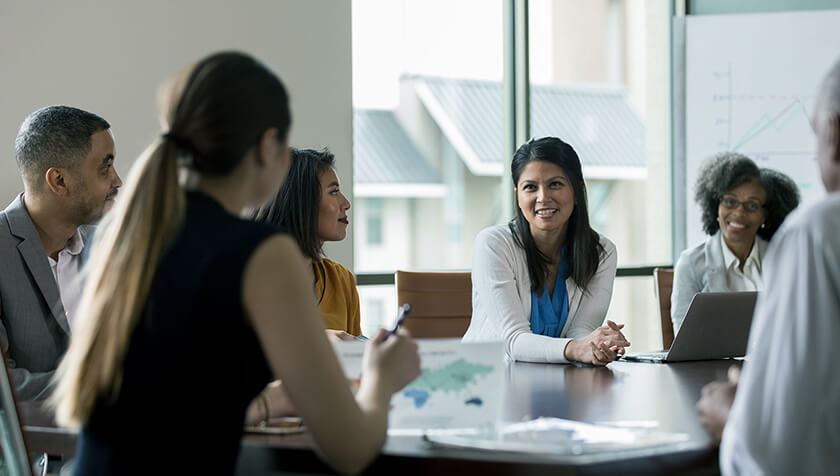 We'll tell you everything you need to know about what corporate resolutions are, why they're important, and how to write one. For those short on time, here are the key facts:
A corporate resolution is a legal document that records the actions a board of directors takes on behalf of the corporation.
Some specific actions documented in corporate resolutions include selling stock or hiring an executive-level employee, but there are many more.
Proper use of corporate resolutions helps create accountability, reduce liability, and ensure legal compliance.
All corporate resolutions include common features like a list of the board's intentions and the specific action the board is taking.
Read on to learn the ins and outs of these documents, and if you need legally compliant corporate resolutions, make sure to get the help of a qualified attorney.
What Is a Corporate Resolution?
A corporate resolution is a document composed by a corporation's board of directors that provides details about specific corporate actions. These actions often involve financial decisions (like purchasing land or securing a loan) or high-level personnel (for example, hiring or firing an executive), but don't include day-to-day operations.
Essentially, a board of directors must use a corporate resolution to document all corporate actions, as this creates accountability for the board's decisions. A corporate resolution is considered a binding document, so it's stored in the corporate records book after the board members sign it. This process may seem rigid and formal, but corporate resolutions are necessary for a variety of reasons.
Why Corporate Resolutions Are Necessary
Here's the deal: Corporations are composed of various stakeholders, and corporate resolutions create a clear record to hold a board of directors accountable for its actions.
It's helpful to understand how corporations are structured to see the benefits of corporate resolutions.
The short version? Basically, a corporation is owned by its shareholders, but it is managed by the board of directors, officers of the board, and company executives. Because the board of directors is acting on behalf of the corporation's owners, it must act in the best interest of those it serves. This is referred to as "fiduciary duty," which prevents board members from acting in their own self-interest.
Because of the unique structure of corporations, where the owners don't have the authority to make decisions, corporate resolutions serve several vital purposes:
Creating accountability: Corporate resolutions provide a record of business decisions that shareholders can use to evaluate the board of directors' performance.
Separating liability: Corporate resolutions demonstrate that a board of directors acts independently from the shareholders, which means shareholders are not liable for the actions of the corporation. This is called the "corporate shield" or "corporate veil."
Upholding legality: Corporate resolutions provide a paper trail for auditors or other governmental organizations to use in determining legal compliance.
All of these benefits exist for every corporate resolution, even though these documents can be used to record various actions.
Types of Corporate Resolutions
As you already know, corporate resolutions document every action the board of directors takes. While a board is only involved in decisions that affect the corporation as a whole, the list of actions it can take is still quite substantial.
Some of the decisions that would require a corporate resolution include:
Establishing a corporate headquarters
Entering into a contract with a third-party
Purchasing or selling company-owned property
Leasing equipment or facilities
Voting in a new board member
Purchasing a patent
Approving the sale of shares
Hiring an executive-level employee
Adopting a new trademark or developing a corporate logo
Securing a loan
This isn't an exhaustive list, as actions will vary by company bylaws and state laws. Still, corporate resolutions have a similar structure regardless of their content, so learning how corporate resolutions are written only takes a few minutes.
How To Write a Corporate Resolution
Corporate resolutions can document a huge variety of actions undertaken by a board, but all of them have many elements in common. Generally, you can think about a corporate resolution as a document that explains a corporate decision's who, what, where, when, and how.
The essential elements of a corporate resolution include:
Date: The date that the resolution was agreed upon.
Title: The resolution's title should reference its purpose, for example: "Resolution to Purchase Stock."
State: The state in which the resolution is made, which will dictate the laws it must follow. For a variety of reasons, many businesses choose to incorporate in Delaware.
Intentions: A list of the intentions the board has for writing the resolution, each preceded by "whereas." For example: "Whereas, it is the intention of this board to purchase stock."
Actions: A statement about the specific action that will be taken, preceded by the words "therefore" or "resolved."
Consent: A provision indicating that the corporate resolution has the consent of the board members.
Signatures: The signatures of the designated board members or officers.
Including all of these points in each corporate resolution creates a clear record of the action, including its specific details and motivation.
Because corporate resolutions are subject to state laws, it's vital to ensure that they are legally compliant. You can get started creating your corporate resolutions with the help of a qualified attorney.